Amazon Web Services (AWS) suffered a service outage on Monday affecting parts of the US, apparently originating at a North Virginia data center.
The cloud provider reported "increased error rates" for its Elastic Compute Cloud (EC2) and Simple Storage Service (S3) during the small hours of Monday morning, Pacific Time. The problem, apparently due to a "configuration error" in a traffic server, also caused failures in launching new EC2 instances in the U-East region. .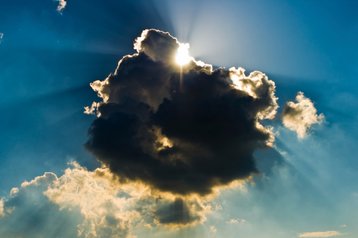 Cloud burst?
According to the logs on the AWS status page, the root cause was identified by 1.30am, and all its effects were resolved by 7.30am Pacific Time. 
The problems on EC2 and S3 caused issues in other AWS services which rely on these fundamental services. 
Major serivces such as GitHub and Heroku use AWS, and reported issues
AWS was at one time plagued with outages, with several occuring during 2011 and 2012, but has been much more stable of late.
Before this incident, AWS had around 20 minutes of downtime in the last year, according to CloudHarmony, which owns and monitors a virtual machine on each of the major cloud providers. 
Back in January, CloudHarmony revealed that Microsoft Azure was the least reliable of the major cloud providers, with some 40 hours of downtime during the previous year.