Amazon Web Services (AWS) and George Mason University in Fairfax County, Virginia, are developing a data center engineering course for the latter's curriculum.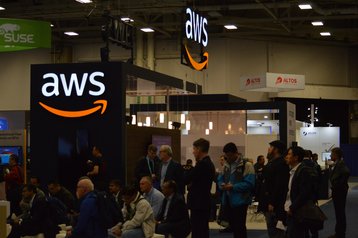 The course will be offered by the Faculty of Mason's College of Engineering and Computing and will be called the ME/ECE 499: Data Center Engineering course. It will be available for students from September 2023.
Students will learn how to design, operate, and maintain the hardware in a data center, and will be able to tour local facilities.
AWS has multiple data centers in Virginia, with many located in Loudoun and Fairfax County. It has invested $35bn in the state since 2006, and has pledged another $35bn by 2040.
"We are happy to partner with George Mason University and look forward to utilizing this collaboration to help students engage in critical research," said Nicholas Lee-Romagnolo, program manager of workforce and economic development at AWS. "Our goal is that the program helps prepare students to enter the tech field after their time at Mason, equipped to create solutions to the challenges faced by data center engineers."
In addition, students will have industry-based guest speakers who can discuss the different data center career paths.
Liza Durant, associate dean for strategic initiative and community engagement in the College of Engineering and Computing, is co-organizing the course with Kammy Sanghera, executive director of the Institute for Digital Innovation.
Durant said of the project: "The data center engineering job market is exploding in Virginia, and our partnership with Amazon to provide real-world, hands-on training in this new area will position Mason engineers with the skills and knowledge to move out and lead in this emerging technical discipline.
"Mason's strategic alliance with Amazon is enabling us to embed the skills and knowledge required of the engineer of the future and position our graduates for success."
The collaboration with AWS comes after AWS challenged and funded Mason students to create an evaporative cooler and investigate its effectiveness in what was called the "capstone project." Two more capstone projects have been planned for the coming fall semester, one of which will see students building a data center power monitoring system.
Plans for the AWS-Mason education project were first announced in November 2022. Mason is also using AWS's technical solutions to serve its students. The university is implementing the cloud giant's enhanced high-performance computing (HPC) and machine learning technology among others.
George Mason University is Virginia's largest public research university. Located near Washington, D.C., Mason enrolls more than 39,000 students from 130 countries and all 50 states.
Did you know DCD has its own data center training courses? Check them out here at DCD>Academy.