Australia-based DC Two has acquired 100 percent of the issued capital of IT and cloud services provider Attained.
The acquisition is the first step in DC Two's move into the broader cloud microservices IT sector and will leverage the IT infrastructure foundations built at the company's Perth Bibra Lake data center over the last three years.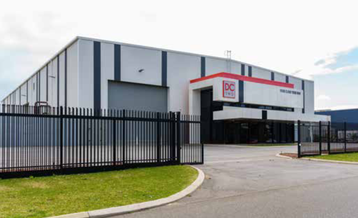 Attained will be acquired for ~AU$2 million (US$1.4 million), and the stock component of the acquisition will be issued at AU$0.05/share. It is expected that the transaction will be completed by the end of February 2023.
According to a press release, the move is part of a strategy to build an end-to-end offering, including cybersecurity, managed IT services, cloud services, and network and voice solutions.
Attained, also based in Australia, will bring with it a number of Australia Securities Exchange (ASX) listed and private clients which operate across Australia, the UK, Asia, and Europe, and has averaged ~AU$3 million (US$2 million) in unaudited revenue over the past three years.
Once the acquisition is completed, Attained's CEO Paul Arch will join DC Two as the COO, while Attained CTO Liam Gale will become DC Two's CIO.
"We are excited to join the DC Two team, and the opportunities it will bring for both staff and clients. With the many synergies across the businesses, it will allow us to further grow and continue to deliver the best possible services to the market," said Arch.
DC Two's managing director Blake Burton is a current shareholder and director of Attained. The acquisition is subject to shareholder approval, and on completion, Burton will receive only consideration shares, not cash consideration.
DC Two was established in 2012 and offers integrated services across every part of the data center and cloud technology stack. The company currently offers a number of cloud services which are delivered from data centers in Perth and Darwin, and is currently rolling out DC Modular, a data center-in-a-box innovation.
In Q3 of last year, DC Two announced that it had raised AU$1 million to market its Bibra Lake facility in Perth.