Australian co-working company Christie Spaces has deployed a six-rack data center at its Brisbane office.
The on-premises facility was installed by Schneider Electric and Australian reseller Dicker Data. The company expects to add further on-site colocation and edge hosting capabilities to its seven co-working sites across Australia, beginning with Sydney and Melbourne.
Process where you work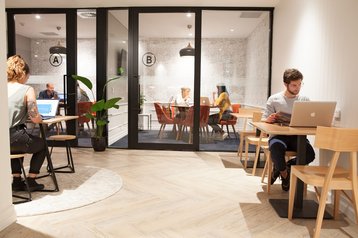 "Christie Spaces members will be among the first shared workspace tenants in Australia to leverage this high-end IT infrastructure on demand and reduce their risk profile, especially in data reliant industries," Christie Spaces' national brand manager Fusun Batey said.
"We now provide data centers on-site, allowing clients to discontinue telco contracts and experience uncontested bandwidth. We have attracted many new markets with more sophisticated data needs, such as app developers, video production, animation, design, data analytics and beyond."
Dirk Krueger, account director for strategic cloud and colocation providers at Schneider Electric, added that the edge facility would reduce operating costs and improve security: "These benefits are then passed onto their clients, who can now leverage revolutionary co-working technology that will allow them to scale efficiently and access high speeds."
One tenant at the company's new 1,850 square meter (20,000 sq ft) Common Ground Brisbane co-working space is cryptocurrency wallet specialist Data Revolution Technologies. Director Benjamin Banks told the Australian Financial Review: "The sheer size and speed of data collected in our business process can strain even the most secure network infrastructure."