In an effort to pay down debt and raise capital, AT&T is reportedly looking to sell off part of its data center portfolio – to the tune of $2bn worth. The Wall Street Journal reported this on Monday, citing unnamed sources familiar with the plan.
The news comes just days after AT&T spent $18.2bn at the FCC's AWS-3 spectrum auction, where the nation's second-largest mobile provider won 251 licenses. The FCC announced winning bids last Friday, as AT&T chipped in nearly half of the $44.9 billion spent during the mobile spectrum sale.
Reuters reported that three sources requested anonymity because plans to sell off a portion of the company's data center assets were not yet public. It also said that AT&T has been exploring options to pay down debt, and has hired a financial advisor to help with data center sales.
AT&T declined to comment on the reports.
Lost credit rating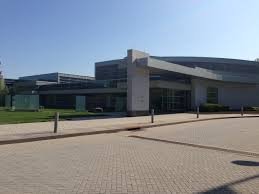 Late last week Reuters reported that AT&T will likely to lose its Single A credit rating due to a spending binge that began last May, when the telco announced it would acquire satellite provider DirecTV for $49 billion. AT&T has since purchased Mexico's Iusacell ($2.5bn) and Nextel ($1.88bn), in addition to the largest bid at last week's AWS-3 spectrum auction. 
AT&T acknowledged it would take a ratings hit in a press release on the spectrum licenses issued last Friday. The company said it plans to pay down the debt over the next three years, but validated the license purchases as providing value to its customers.
"Growth in our customers' mobile data usage continues to explode, driven by mobile video traffic," said John Stankey, chief strategy officer for AT&T, in a statement. "This spectrum investment will be critical to AT&T staying ahead of customer demand and facilitate the next generation of mobile video entertainment."