Following the news that three local residents have taken Apple to the High Court in Ireland to stop the construction of an €850 million data center in Athenry, Galway others are rallying behind the project.
Ahead of a decision on whether the High Court will fast-track a judicial review over planning permission, the 'Athenry for Apple' group will march this Sunday in support of the California-based tech giant.
Update: The High Court decision will indeed be fast-tracked.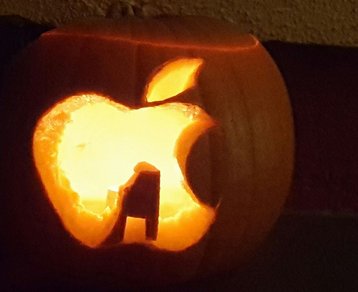 Court drama
Fine Gael councilor Peter Feeney said that the timing of the march - just one day before the High Court ruling - was "coincidental" and was "not intended to influence the court hearings," The Irish Times reports.
He said: "We have waited patiently and quietly while the application went through planning, and we would have expected work to begin about now. We didn't want to start protesting or being divisive, but we feel we could have been faulted for not standing up in support of it.
"This is not a them and us situation, and a purely positive move to show Apple how we feel."
In a Facebook page for the event, 125 people have said they are planning to attend at time of writing, although such a figure should be treated with the usual skepticism afforded to any pre-event registration numbers.
One of the locals who brought the case to the High Court, property lawyer Sineád Fitzpatrick, represents the Concerned Residents of Lisheenkyle group, which is against the development due to fears it could damage the environment.
In a letter objecting to the facility, there are 19 signatures listed from the Concerned Residents of Lisheenkyle.
One of the people behind the High Court appeal is Brian McDonagh, managing director of Ecologic Data Centres, who paid €22 million for land in Wicklow, funded by Ulster Bank, to build "the world's largest data center" back in 2007.
The site similarly went through a number of fierce planning disputes, with An Bórd Pleanála refusing permission to build. In 2013, the case came before the Supreme Court that sided with Ecologic.
McDonagh was not one of the original objectors to the Apple project, which previously overcame oppostion at the An Bórd Pleanála level. However, a Dr Yeok See Ooi was listed as having filed an objection. High Court documents spotted by The Irish Times note that Dr Ooi was in a business relationship with McDonagh.
Some of objectors to the Galway project have suggested the Wicklow site as a possible alternative.