Having previously dropped plans to specify levels of efficiency measured by PUE, the heating and cooling industry body ASHRAE has released a fresh draft of its proposed Energy Standard for Data Centers.  
With a target of final approval at its 2016 Annual Conference which starts June 25, 2016, ASHRAE (the influential American Society of Heating Refrigeration, and Airconditioning Engineers) has opened its 90.4P data center standard proposal for a fourth period of comments, which runs until May 29th.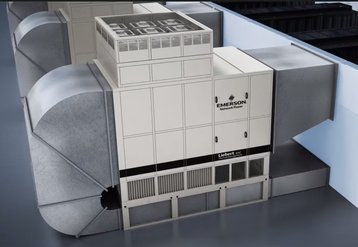 Guided by industry
Having received more than 1000 comments during the previous open comment cycles, the 90.4P committee chair Ron Jamagin recognized that the data center industry represents a very specialized discipline and is using the comments made to guide the direction of the proposed standard.The first draft, published in September 2015, was unpopular with the industry for suggesting that data centers should achieve specified levels of efficiency, measured by the power usage effectiveness (PUE) metric, depending where they are in the world.
The PUE requirement was dropped from the next draft, and now comments are invited on a draft with the following changes: 
Revised the definition of incoming electrical service point
· Deleted exception 2 to 4.2.1.2, Additions to Existing Data Centers
· Corrected equations in 6.2.1.1 and 6.2.1.2. to correctly express peak power in all cases
· Deleted 3B Coast from Tables 6.2.1.1 and 6.2.1.2. to ensure alignment with ANSI/ASHRAE Standard 169-2013, Climatic Data for Building Design Standards
· Added section that describes the process for establishing Verification of Equipment Efficiencies to Section 6 and 8.
· Corrected Equations in Compliance Section 11.2.1.
· Revised Section 11.3, to indicate how compliance can be demonstrated through modeling of shared systems between ANSI/ASHRAE/IES Standard 90.1-2013, Energy Standard for Buildings Except Low-Rise Residential Buildings, and 90.4 spaces
· Updated references in Section 12 for Standard 90.1 and ASHRAE's "Thermal Guidelines for Data Processing Environments."
The current draft of the standard can be found here.