Patented liquid cooling system vendor Asetek has signed a development agreement with a 'major player' in the data center industry, which it hopes will significantly increase its future revenue.
The Danish enterprise specializes in liquid cooling systems designed for racks, servers and PCs, having started out making liquid cooling systems for use by high-performance games machines, using liquid to directly cool their overclocked chips. The shape of this deal is unknown but a short Asetek anouncement hints the aim is "to have products in the market before year-end," presumably on the catalogue of a larger mainstream vendor.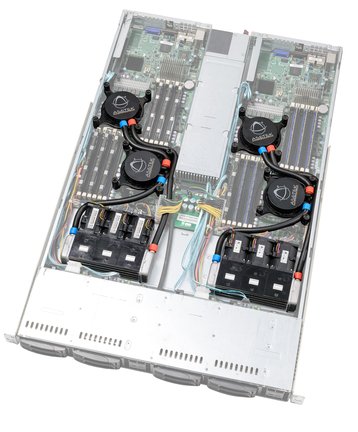 Flowing to market
Asetek has been successful in the specialized world of supercomputing. In 2016, the company's RackCDU D2C liquid cooling system was featured nine times both in the Green500 and in the Top500 Supercomputer lists.
André Sloth Eriksen, CEO and founder of the company stated that the agreement was a result of "several years of collaboration" with the anonymous partner, and added that he was hoping for it to bring a "major breakthrough" the company has been waiting for.
The news comes after Asetek's recent announcement that the patented pump component of its cooling system, the Direct-to-Chip (D2C) CPU Cooler, successfully achieved 200 million hours of fault-free operations in data centers. The company's Engineering VP Mette Nørmølle boasted "not a single server pump failure" to date.