Brazilian data center operator Ascenty has collaborated with construction companies Mendes Holler and Santa Paulina to install a solar panel array on its campus in Osasco, São Paulo.
The system is expected to generate 70MWh of renewable power per year.
"We are focused on reducing waste and preventing environmental damage. We use environmentally appropriate procedures and technologies to manage products and services and constantly improve environmental our performance," said Roberto Rio Branco, marketing and institutional director at Ascenty.
"The partnership with Mendes Holler and Santa Paulina has provided a high-quality, efficient design for generating clean energy."
Sunshine - a natural resource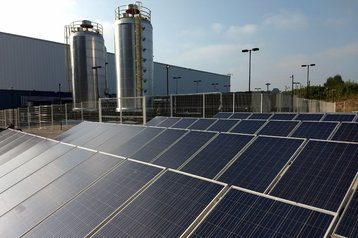 Ascenty was established in 2010 with a focus on large scale, high density colocation. In just eight years, it has emerged as Latin America's largest data center provider, with eight facilities currently in operation and another six under construction. The company also runs its own fiber optic network, spanning more than 4,500 km.
Ascenty was the first data center company in Brazil to obtain ISO 14001 certification, for compliance with best environmental practices. The latest initiative will further boost its environmental credentials, with renewable energy generation on-site.
The deployment features high yield solar panels certified under Inmetro – Brazil's own quality, efficiency and safety standard for photovoltaic panels.
"At the São Paulo data center, Mendes Holler designed a solar power plant capable of generating 70MWh/year, helping Ascenty reduce energy-related costs from the very first day of operation", said Segio Colhado, operations manager at the Mendes Holler Group.
Eduardo Mendes, CEO of Mendes Holler, added that the main advantage of a solar power plant is the fact the energy is renewable and offers low maintenance costs, providing a short-term return on investments.