Chip designer ARM is set to buy Israel-based Sansa Security in a bid to embed protection in the silicon of devices designed for the Internet of Things (IoT).
Details of the deal have not been disclosed, but speculation in the Israeli business press values the deal as high as $100m. "Joining ARM will enable us to scale the business," said Sansa Security CEO Coby Sella.
Hardcoded security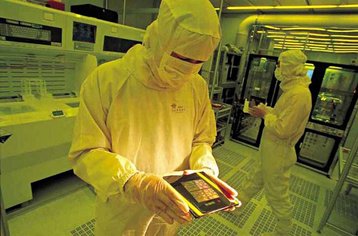 Sansa's chipset-level security software acts as a firewall and anti-virus system by examining traffic that connects to the chip on which it is installed. It checks for inconsistent and unusual activity and examines network connections.
Sansa also has specific modules for chips from different manufacturers. It has a client list including ARM, IBM, LG, Freescale, Google, Qualcomm and most major device makers. Its security systems are installed in more than 150 million products a year.
"Any connected device could be a target for a malicious attack so we must embed security at every potential attack point," said Mike Muller, CTO of ARM. "Protection against hackers works best when it is multi-layered, so we are extending our security technology into hardware subsystems and trusted software. This means our partners will be able to license a comprehensive security suite from a single source."
ARM is developing an IoT starter kit with IBM in a bid to popularize this market. It already uses Sansa to secure its IoT devices and has a research and development centre in Israel. "ARM has in the past several years become an important player in the IoT world," Shlomo Gradman, chairman of the Israel High-Tech CEO Forum and CEO of consulting firm ASG told ZDnet.com. "Sansa will provide a boost to the IoT industry."