Whilst the demand for digital services, big data and IoT is spurring investments in mobility, automation and cloud technologies, IT operations and facilities teams are faced with the realities of managing legacy technology portfolios.
"Cloud is the new norm. However, for many large-scale enterprise IT organisations, especially in the financial services sector, migrating their on premise traditional systems that have been in use for many years, is not always feasible or cost-effective; the journey towards a digital world has to consider traditional and cloud native setups", said Gunnar Menzel, Chief Architect at Capgemini, who will be speaking at the event this November.
How to optimise existing environments and to manage data center upgrades and migrations as hybrid computing becomes more prevalent will be a hot discussion topic at this major conference and expo that will open its doors to 1,500 senior cloud and data center infrastructure professionals this November.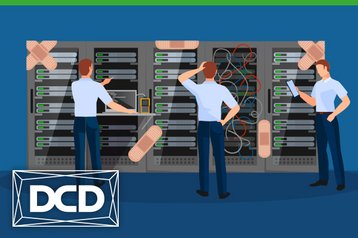 Hybrid cloud as the key enabler
Sectors such as banks and insurance firms have been slow to warm up to the benefits of cloud technologies, as they operate in highly regulated environments. Despite cloud technology maturing, these types of organisations still need to store and process data in-house.
The hybrid cloud allows enterprises to keep this infrastructure up and running, but also use more cost effective clouds for non-regulated and less critical data.
Event registration now open
The event is set to track these developments, connecting IT executives from the likes of Deutsche Bank, RBS, HSBC, Facebook, Switch, Data4, IBM, Google, EnterCloud, Microsoft, LinkedIn, Nissan, Dropbox, Groupon, Verizon, Schneider Electric and many more.
Registration is now open. If you are an end-user or data center or cloud infrastructure operator you may qualify for a complimentary pass, please check to verify your status here. Early registration is encouraged due to limited tickets available.
Register here