It's only been a week since Apple officially joined the Open Compute Project (OCP) – but apparently the company has already ordered its first batch of 'white box' servers.
According to a report in Digitimes, an unnamed Taiwan-based electronics manufacturer has been contracted to deliver non-branded kit to Apple and will begin shipments soon.
Business sense
OCP is a non-profit that began at Facebook as 'Project Freedom'- meaning freedom from Tier I OEMs - when the company was redesigning its data center in Prineville, Oregon.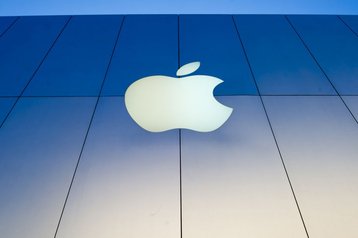 As one of the first true hyperscale infrastructure players, Facebook could offer a unique perspective on maintaining tens of thousands of servers. After the facility was complete, it decided to openly share standardized infrastructure component designs for components such as compute nodes, storage servers, network switches and even specialized racks.
Apple is well-known for the secrecy surrounding its business operations, and this applies to the company's data centers. So it came as a complete surprise when it announced its OCP membership last week at the Open Compute Summit in San Jose, California.
The unnamed source told Digitimes that Apple used to rely on enterprise-class hardware provided by the likes of Dell and HP, but is now looking for cheaper, more flexible alternatives.
The report comes as the company begins refreshing its data center estate. DatacenterDynamics has previously reported on Apple's $2 billion project to convert a failed sapphire glass factory in Arizona into its new "global command center". There are also new facilities planned for Ireland and Denmark – expected to be the 'greenest' it has ever built.
It is entirely possible that Apple will adopt Open Compute hardware for some or all of these projects.