Apple has been given the green-light to build its €850 million ($947m) data center in Galway, Ireland, following delays caused by concerns about power supply and environmental impact.
An Bord Pleanála gave permission to the massive development, which will begin as one data center, with plans to build eight 25,000 square meter facilities by 2031.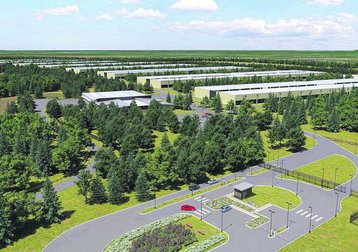 All clear
"The proposed development would not seriously injure the amenities of the area or of property in the vicinity, would not have an unacceptable visual impact, would not exacerbate risk of flooding in the vicinity, would not result in a risk of pollution, would not be prejudicial to public health, would be acceptable in terms of traffic safety and convenience, and would not have detrimental environmental impacts," the board said.
"The proposed development would, therefore, be in accordance with the proper planning and sustainable development of the area."
The decision includes 20 conditions Apple must meet, such as reducing the number of car parking spaces to 100 for staff, seven for visitors and eight for disabled access.
The news comes after a protracted approval process that saw concerns raised over issues such as whether it would cause harm to the local wildlife, whether it could flood the nearby golf course, or if construction would cause undue noise and traffic.
Local TD Ciaran Cannon said: "It is significant in terms of what it says to the world. This is a development that needs high quality broadband, high quality power supply and this local economy has shown it can deliver. It's a very strong endorsement for the whole region and this is the beginning of what I hope will be a very significant ICT cluster."
"I expect the Apple development in Athenry to get underway very shortly. The Danish data centre is already under construction and Apple here in Ireland were simply awaiting the green light from An Bord Pleanala. I am aware that they are ready to move on site."