The US Senate has voted in favor in its approval of Anna Gomez as the fifth FCC Commissioner.
It means the Senate has finally ended the deadlock in filling the vacant seat, voting 55 to 43 in favor of Gomez's appointment.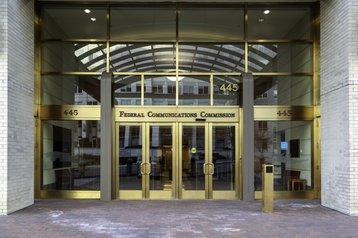 Gomez was put forward for nomination by President Joe Biden earlier this year. Her appointment means that the Democrats have a majority on the five-person panel with 3 to the Republicans 2.
The FCC deadlock played a role in the US Congress allowing the spectrum auction authority of the FCC to lapse for the first time ever in March.
Gomez is a telecommunications attorney and currently serves as a senior adviser for the State Department's Bureau of Cyberspace and Digital Policy.
"Congratulations to Anna Gomez on her confirmation by the United States Senate. I look forward to welcoming her to the Commission," said FCC Chairwoman Jessica Rosenworcel.
"Her international expertise will be a real asset to the agency. I look forward to working with her to advance the agency's mission to ensure the benefits of modern communications reach everyone, everywhere, and that the United States can continue to lead in the digital age."
It is the first time the agency has had a Democratic majority since Biden took office more than two years ago. This could be crucial for Biden and his party as it attempts to reinstate landmark net neutrality rules revoked under President Donald Trump.
Biden signed an executive order encouraging the FCC to reinstate net neutrality rules previously used under President Barack Obama in 2015, back in July 2021.
Biden's previous nominee for the vacancy, Gigi Sohn, a former FCC official, withdrew earlier this year after three hearings.
Sohn blamed industry opponents for interfering with her nomination, as her unsuccessful nomination awaited a vote for more than 16 months.
Gomez previously served as deputy administrator of the Commerce Department's National Telecommunications and Information Administration from 2009 for four years and has held numerous roles at the FCC during a 12-year stint. Prior to this, Gomez was a government affairs executive at, what was then, Sprint Nextel.
Gomez will join fellow Democrats Rosenworcel and Geoffrey Starks on the panel, along with Republicans Brendan Carr and Nathan Simington.