Submarine cable operator Angola Cables has launched a remote peering service at France-IX Marseille, which serves as a preferred peering location for companies like Amazon, Google, Microsoft, Seacom and WIOCC.
The service will improve connectivity between customers at France-IX and those peering at Angola Cables' own IXP, Angonix, located in Luanda, capital of Angola.
The announcement was made at the 8th African Peering and Interconnection Forum (AfPIF) in Abidjan, Côte D'Ivoire.
Modernizing infrastructure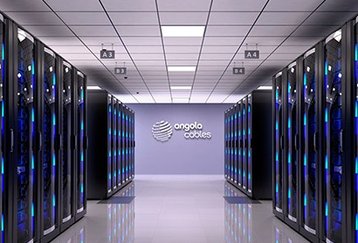 France-IX is the premier Internet peering service provider in France, with major exchange points located in Paris and Marseille. The latter actually hosts two Points of Presence: the first is located at the Interxion MRS1 data center, and the second - at the Jaguar Network's MRS01 facility.
Angola Cables is a multinational telecommunications company founded in 2009, operating mostly in the wholesale fiber market.
It is involved in several major submarine cable projects, including the existing West Africa Cable System (linking South Africa to the UK) and upcoming South Atlantic Cable System (Angola-Brazil) and MONET (US-Brazil).
Angola Cables also operates Angonix - the third largest Internet exchange in Africa - and runs two data centers, located in Fortaleza and Luanda.
The new peering service at France-IX will reduce latency and costs for global and national carrier networks, CDNs and cloud providers looking to establish themselves in sub-Saharan Africa. It will also reduce international IP-transit costs for local ISPs and network operators.
"At Angola Cables, our infrastructure and connectivity network play a vital role in the development of successful local companies and businesses, helping to facilitate progress and development in communities where our customers and partners operate such as Angola, South Africa, Portugal, DCR, Congo and Cameroon," said Darwin Costa, product manager at Angola Cables.
"Since joining the France-IX Marseille peering community in May of 2017, we have seen a more than threefold increase in traffic. We anticipate gaining new remote peering customers from across Africa and also from South America, once the South Atlantic Cable System is complete."