North Carolina-based data center as-a-service provider Anexio has moved into RagingWire's Sacramento, California data center.
The presence in the West Coast facility complements Anexio's existing space in five data centers across the East Coast.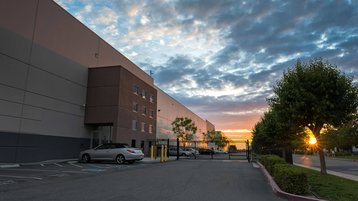 Annex them all
While the company describes the facilities as "Anexio data centers," each site is actually owned and leased out by major wholesale colocation providers.
The Sacramento data center is RagingWire's 250,000 square foot (23,225 sq m) CA1 facility, with 12.6MW of power available across the site.
Anexio's other locations include DuPont Fabros Technology's ACC4 and ACC5 facilities in Ashburn, Virginia, and VA3 facility in Reston, Virginia; RagingWire's VA1 data center in Ashburn, Virginia; and QTS Data Centers' NJ1 facility in Piscataway, New Jersey. 
The company previously leased the space at DFT's data centers from Net Data Centers, but acquired the assets in late 2015 when the Net went bankrupt.
"Anexio data centers are world-class facilities offering the flexibility, scalability and security customers require," Tony Pompliano, president and CEO of Anexio, said.