Canadian telco Cogeco is being advised to follow other telecoms firms and get out of data centers, using the money to buy out rival telco Rogers Communications' stake in the company.
Cogeco has a global network of data centers, under the brand Cogeco Peer 1, including facilities in the US and Europe, but Macquarie Research analysts have suggested it could sell its data centers for around $600 million, and put the money towards the approximately $790 million value of Rogers' stake, which amounts to 20 percent of Cogeco, according to a report in Financial Post. The data center business is not growing, and the money could be better spent elsewhere, analysts said.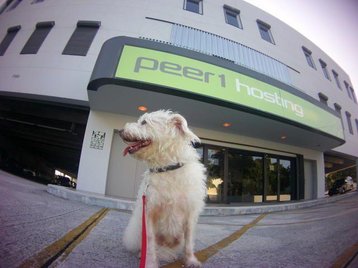 Know when to fold 'em?
Cogeco, whose name is short for Compagnie Générale de Communication, has been in data centers for several years, having bought Peer 1 in 2012, and merged it with its own Cogeco Data Services division. 
The company's data centers include locations in Southampton UK, as well as Miami and Atlanta in the US. The Cogeco Peer 1 photo stream on Glass Door reveals a strong interest in pets and office play.  
Macquarie takes a more hard nosed view, according to the report, arguing that Cogeco needs more scale to to create value in data centers, and calculating that its facilities centers could be sold for a multiple of 15 times their EBITDA earnings (earnings before interest, tax, depreciation, and amortization ). The sale would improve the company's overall value, the analysts say.  
The management are reportedly "looking at the idea," but the report gives it less than a 50 percent chance.