US real estate investment firm American Realty Advisors has acquired two Cyxtera-occupied data centers in Loudoun County, Northern Virginia.
First reported by Biz Journal, and per local property records, an affiliate known as ACPF Nova Data Center LLC has acquired a 12-acre parcel that contains both 22810 and 22860 International Drive in Sterling for $51 million.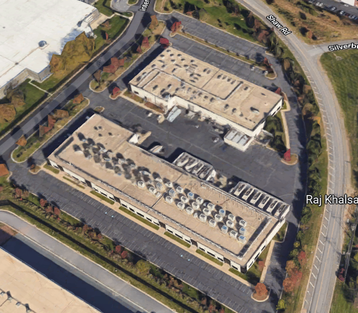 The site holds two single-story data centers; one measuring 48,240 square feet (4,481 sq m) and another spanning 72,000 square feet (6,700 sq m). Shaw Road LLC had owned both properties since 1999, the year they were built.
The two building's form Cyxtera's IAD2 campus; the two buildings – known as IAD2-A and IAD2-B – total 68,500 sq ft (6,363 sq m) of raised floor space and 16.6MW of capacity. Cyxtera took over operation of the facilities from CenturyLink after the former split off its data center business in 2017.
Xavier Gonzalez, a spokesperson for Cyxtera, told BJ the company continues to operate the two data centers on the property. He declined to share the length of the lease, and didn't know the details of the sale.
"The sale is not having any impact on our operations there," Gonzalez said. "We continue to operate the facilities that we have on the property, and we'll continue to do so for the long-term lease."
Shaw and American Realty Advisors declined to comment to the publication.