Amazon has received a green light to proceed with the development of its latest Dublin data center, an 88,000 square foot (8,175 sq m) facility in Tallaght.
The data center will be located adjacent to an existing Amazon Web Services facility, at the former site of warehousing and distribution firm Barretts.
Being popular has its downsides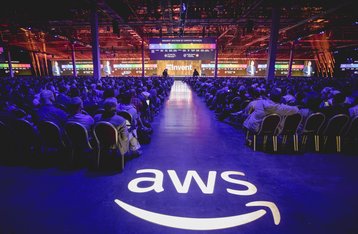 Although they welcomed this specific data center, the Tallaght Community Council's Gerard Stockhil last year told South Dublin County Council that it "is wise to raise concerns at this stage over the possibility of future over-concentration in one area." 
Stockhil, the community council chair, added (via the Irish Independent): "Tallaght needs an industrial development that will employ large numbers, and all our prime land should not, in future, be given to low-employment operations." 
Data centers' impact on the electrical grid is of particular concern in Ireland, with the nation's 95 percent state-owned energy company ESB recently saying that "the planning applications in place for power-hungry data centers" pose some challenges for ESB Networks.
A spokesperson said last year: "To put it into context, the current load in Dublin is around 1,200 mega volt amps (MVA), which has grown over the last 90 years, and there is about 1,400 MVA in data center applications and enquiries in train."
As a result, one company is pursuing gas-powered data centers, and Microsoft is installing an 18MW gas-power station for its data center in the Grange Castle Business Park, Clondalkin.
Last year, Athenry-based engineer Allan Daly objected to a €1 billion ($1.2bn) AWS data center project in north Dublin, claiming that the energy grid would not be able to support the major development.
In January, An Bord Pleanála, the body that rules on matters related to planning decisions made by local authorities, dismissed the appeal.
Ireland is changing how it approaches future data center projects. RTÉ News reported that applications will be processed directly by the state-level planning board, rather than going through local authorities.
But that will come too late for Apple's major data center project in Galway, which was delayed by approximately three years due to multiple appeals, including one by Daly.
Ireland's state head Taoiseach Leo Varadkar has since pledged to "do anything" to get the tech giant to recommit to building the facility.