Amazon has bought Israel-based start up Annapurna, which makes low-energy data center chips, prompting speculation about the direction of Amazon Web Services (AWS).
Annapurna Labs - founded four years ago – specializes in designing server networking chips to move data more efficiently and save power in data centers.
Late in 2014, Amazon promised to use 100 percent renewable energy, having previously been criticized by Greenpeace for the carbon emissions associated with its data centers. Renewable energy is one thing, but the cloud giant is also cutting overall energy use, and Annapurna may be helpful in this quest.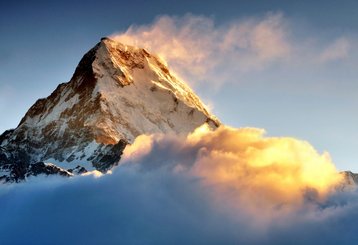 Serial chip cooker
The new Amazon acquisition was originally founded by Avigdor Willenz who has a history of developing and selling companies. Willenz previously launched another chip-design company, Galileo Technologies which he sold to Marvell in 2001 for just under $3 billion. Willenz has yet to release a statement about the terms of the deal.
With Annapurna being notoriously secretive, industry analysts would not comment on the record about the logic of the deal. One theory is that Amazon needs to design its own ARM-based mobile chips to fine tune the conversations of its mobile devices – such as the Kindle Fire – with its data centres. Apple, Samsung, and Nvidia all build their devices using their own in-house designed ARM chips.
The most popular theory among analysts is that the chip designer will be used to make Amazon Web Services (AWS) run more power efficiently. AWS has an estimated 1.4 million servers in its cloud, which spans 28 geographical regions. Small savings on each server could boost Amazon's profit on AWS dramatically
Both AWS and Annapurna have refused to explain the motive for the deal. "We can confirm that Amazon agreed to acquire Annapurna Labs," said a spokeswoman for Amazon's AWS.
Analysts have estimated that AWS makes $5 billion-a-year in revenue with gross margins of around 90 per cent. However, the growth of AWS has slowed, from 59 per cent in 2013 to 43 percent year over year in the first nine months of 2014. AWS recently lowered its prices in a bid to address web service competition from IBM, Google and Microsoft.
Though the Greenpeace report was on reusable energy use and advocacy, its general criticism of Amazon is said to have stung management. Amazon is "among the dirtiest and least transparent companies in the sector," according to the Greenpeace statement at the time. It is "far behind its major competitors, with zero reporting of its energy or environmental footprint to any source or stakeholder," concluded Greenpeace.