The world's largest tech companies bought gold from an Italian refiner that is accused of sourcing it illegally from the Amazon rainforest.
Amazon, Apple, Microsoft, and Google-parent Alphabet publicly list metals and chemicals firm Chimet – which has been accused of wrongdoing – as a source of some gold for some of their electronics, including circuit boards. Their usage was first reported by Reuters.
The tech companies did not directly buy gold from illegal sources.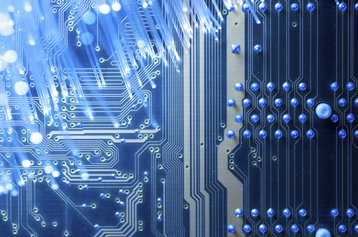 Brazilian federal police have accused Chimet of buying millions of dollars in gold from trader CHM do Brasil, which turned to 'wildcat miners' to meet its supply.
CHM do Brasil claims that all of its gold was legally acquired with proper documentation. Chimet said that, after it learned of the investigation, it turned to Deloitte to audit its other suppliers and in April 2022 it was again certified by bullion market association LBMA as meeting responsible gold sourcing standards.
Illegal mining has devastated the Amazon rainforest and the homes of indigenous peoples. In Yanomami reserve alone, as many as 20,000 'garimpeiro' wildcat miners are believed to operate, destroying large swathes of rainforest.
These illegal mines are not small-scale projects - many are the size of official mines, and are worth millions of dollars - and destroy hundreds of hectares of forest a year.
In 2021, hundreds of wildcat miners descended on police who were trying to stop the destruction, and burned indigenous houses to the ground. Locals accused the miners of raping and killing indigenous girls and women.
The miners have been emboldened by the far-right President Jair Bolsonaro who has repeatedly said he wants to fully legalize mining in indigenous territories, which is banned in the Brazilian constitution.
His efforts to change the law have been blocked by the Supreme Court, but instead the government has slashed funding to agencies tracking illegal mining or protecting indigenous people.
By 2019, the rate of deforestation since Bolsonaro took power had increased by 278 percent - and the rate is still growing. The President slashed funding to the environmental agency IBAMA and appointed new leadership that assigned forest cops to desk duty.
Prosecutions for environmental criminals have declined dramatically.
Tech companies have long been criticized for sourcing environmentally-destructive materials, or using supplies from slave or child labor. The companies have either denied the claims, or pointed to lengthy and complex supply chains that obfuscate the origin of the materials.
In late 2019, environmental lawyers representing the guardians of children killed in tunnel collapses and children who were maimed in accidents while mining cobalt in the Democratic Republic of Congo sued Apple, Alphabet (Google), Dell, Microsoft, and Tesla.
But the case was dismissed in late 2021, primarily over whether the Victims of Trafficking and Violence Protection Act of 2000 applies abroad. The dismissal is now being appealed.
More in The Energy & Sustainability Channel