A fifteen minute software systems outage has caused flight delays in seven different airports today, as online booking platform Amadeus Altea crashed.
The system went down at 10:30 GMT at Heathrow and Gatwick in London, CDG in Paris, as well as airports of Zurich, Melbourne, Washington D.C. and Singapore. Although the outage itself lasted a quarter of an hour, the service was only fully restored at 2:30pm GMT.
The company issued a blog post to confirm its platform resumed operations and that the failure had been caused by "a network issue."
For the love of God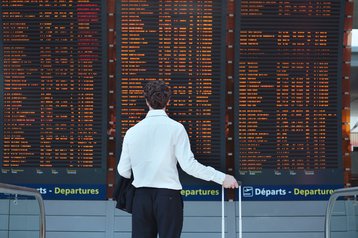 As pointed out by The Register, this is not the first time that Amadeus has suffered an outage: the booking system went down earlier this year, though a spokesperson declined to confirm whether this was caused by an issue at the company's data center.
The 30,000 square meter facility reportedly processed over 3.9 million travel bookings per day in 2016, and boarded over 747 million passengers.
According to Bill Curtis, SVP and chief scientist at software analysis company CAST, determining the exact causes of the failure will take time: "Airline computers juggle multiple systems that must interact to control gate, reservations, ticketing and frequent fliers. Each of those pieces may have been written separately by different companies.
"Even if an airline has backup systems, the software running those likely has the same coding flaw. Tracking down a software flaw can be very difficult. It's like investigating crime; there is a lot of data they've got to sift through to figure out what actually happened."
Transactional workloads are a common source of distress for airlines. This year alone, United Airlines, Delta Air Lines and British Airways (for which it happened twice) have suffered systems outages leading to hundreds of flight cancellations, costing millions in refunds and compensations.
Just three days ago, flight planning software specialist Airservices Australia (which feeds into the air traffic control radar and without which planes are indiscernible from one another) suffered an outage, leaving air traffic controllers to work "blind" and having to land a number of international flights without assistance.
This did not appear to be caused by a data center issue - the company told Australia's ABC that its systems had failed to convert from night shift operations to day shift operations and couldn't bear the load of a high number of morning flights.