Altice co-founder Armando Pereira has been placed under house arrest in Portugal.
Pereira, who formed French telco Altice with billionaire Patrick Drahi, is under house arrest on the order of a judge as public prosecutors investigate corruption allegations against him.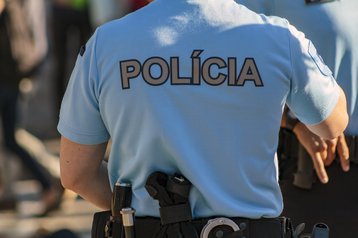 Pereira was arrested earlier this month as part of a probe into alleged corruption, as local authorities revealed three people were detained following a number of raids of homes and offices.
As reported by the Financial Times, the investigation centers around Pereira and businessman Hernâni Vaz Antunes, who has also been placed under house arrest.
It's alleged that both were involved in a scheme to rig the French group's local procurement processes in Portugal.
Altice has opened its own internal investigation, suspending some employees, and said it's cooperating with the investigators.
Prosecutors in the country suspect that procurement decisions taken at Altice were rigged in a way that harmed the group's own companies and competitors.
"Documents considered relevant for proving the alleged offenses were also seized, as well as objects representative of the result thereof, such as luxury vehicles and exclusive models with an estimated value of around €20 million ($22m)," said in a statement by Portugal's Central Department of Criminal Investigation and Prosecution.
"The suspicions that led to the execution of the steps indicate the viciousness of the decision-making process of the Altice Group, in terms of hiring, with practices that are harmful to the companies of that group and to the competition."
The FT said it's seen an internal memo to French employees, noting that Altice executives said the company was reviewing its supply chain approvals in Portugal and had suspended any suspicious payments.
Portuguese judges must decide whether the duo of Pereira and Antunes are to be formally charged in court.
Both are under arrest. Despite prosecutors requesting both men be taken into custody, a judge opted for house arrest and no electronic tagging.
Portugal Telecom was acquired by Altice in 2014 from Oi for around €5.79 billion. Altice's Portuguese unit is reportedly close to selling its Covilhã data center in Portugal to Horizon Equity for €100 million ($107.8m). Horizon's previous investments include a majority Portuguese tower company Omtel – which was carved out of Altice and sold in 2019. Altice's remaining 25 percent stake in Omtel was sold to Cellnex in 2020.