Alphabet sent nearly 700TB across 4.8 kilometers using beams of light.
The Project Taara initiative, spun out of the failed Loon effort, relies on Free Space Optical Communications to send data in free space - that is, not through a medium like fiber.
Taara's FSOC can create a 20Gbps+ broadband link from two points that have a clear line of sight.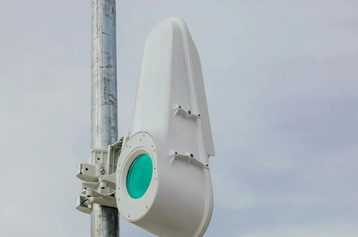 In this experiment, the Google sister company set up the system between Brazzaville in the Republic of the Congo and Kinshasa in the Democratic Republic of Congo.
The Taara team chose the location because fiber would have to travel more than 400kms to route around the Congo River, whereas this approach could just beam data over the river.
In a 20 day test, it transferred 700TB with 99.9 percent availability.
"While we don't expect to see perfect reliability in all kinds of weather and conditions in the future, we're confident Taara's links will continue to deliver similar performance and will play a key role in bringing faster, more affordable connectivity to the 17 million people living in these cities," the company said.
There are still limitations - "places like foggy San Francisco may never be an ideal spot to use" wireless optical communications, X admitted. It said that it had developed a map of where it made sense in the globe to use the system.
There are other challenges. An earlier test in India saw monkeys jostling and tampering with the equipment, but X said it had improved reliability with automatic adjustments using internal motors.
Its lasers can now hit a five-centimeter target over 10 kilometers away.
The Congo trial was deployed in partnership with Liquid Intelligent Technologies, previously known as Liquid Telecom.
"Our work with Taara has allowed us to use WOC technology to provide cost-effective, high-speed connectivity to the people in the two cities," Nic Rudnick, Group CEO of Liquid Intelligent Technologies, said.
"Thus, ensuring that Liquid can enable economic prosperity by creating a connected future across the African continent despite the difficult terrain."