China's e-commerce giant Alibaba Group plans to open a Singapore data center in September, to serve the needs of customers in Southeast Asia, and also act as the international headquarters of its cloud computing business Aliyun.
The Singapore facility will be Aliyun's second overseas data center, following the first one in Silicon Valley launched earlier this year. A data center was also launched in Hong Kong last year, which may attract customers wanting to operate outside Chinese censorship, and within the remit of Hong Kong's legal framework for data privacy protection.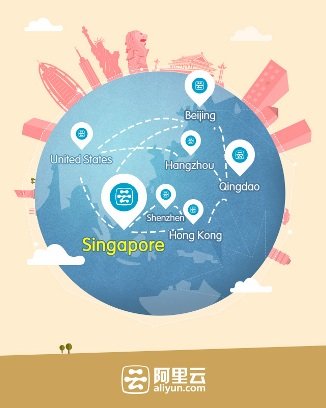 Strong reputation
Though a relative newcomer outside of China, Aliyun has established a strong reputation as a leading cloud services provider in China. Its 1.8 million customers include major Chinese companies and public agencies. There is also no question that the company is growing at a breakneck pace – revenues from its cloud computing and Internet infrastructure increased 106 percent year-on-year in the quarter ended June 30.
But why Singapore, especially when one considers the many global cloud providers that have been building new data centers and establishing themselves here over the last few years?
"Firstly, many Chinese enterprises we serve have stepped out of China and come to Singapore. We are merely following them in choosing Singapore as a headquarters for our international business, while serving their cloud-related needs," explained Ethan Yu, vice president of Aliyun in response to our question.
"Secondly, Singapore is a natural destination to be our headquarters for overseas expansion, for it is the 'mix-blood' country with both Chinese and English culture," said Yu. "The city state is a natural springboard into the Asia Pacific region, not only for us, but for our target audience."
In a separate report carried by CNBC, Yu also addressed entrenched competitors such as Amazon Web Services (AWS) and Microsoft Azure, noting that the company's data center facility here will serve to give it a strategic edge. Other factors cited include the stable political climate, skilled workforce, strong legal system, and economy.
"Singapore is a natural location for our international cloud operations headquarters," said Yu in a press statement. "We are seeing healthy demand for cloud-related data management services in Singapore because of the ease of doing business and comprehensive transport and telecommunications connections."
For now, Aliyun says its Singapore facility is already allowing companies to pre-order cloud services in the form of computer resources such as processing power, storage and network bandwidth.