Alibaba's cloud division, also known as Aliyun, has opened its data center in Dubai, and announced it will open three more sites, in Europe, Australia and Japan, by the end of 2016.
The site In Dubai, United Arab Emirates, has been built jointly with Dubai-based Meraas Holdings, while two of the other builds are also joint ventures. Overall, these announcements will take the company to 14 sites worldwide. The announcements follow a surge of cloud traffic earlier in November, in a traditional retail event originally called Singles' Day.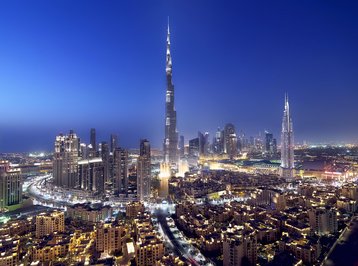 Shopping fever
"The four new data centers will further expand Alibaba Cloud's global ecosystem and footprint, allowing us to meet the increasing demand for secure and scalable cloud computing services from businesses and industries worldwide," said Sicheng (Ethan) Yu, Vice president of Alibaba Group and general manager of Alibaba Cloud.
Previously known as Singles Day, November 11 has been rebranded as a "global shopping festival" by Alibaba, and has become the largest single retail event in human history. In 2016, it made $17.8 billion in sales, and Alibaba claims to have handled 175,000 transactions per second during peak periods this year.
The same day is of course used in many countries for a Rememberance Day commemorating those killed in wars.  
Yu told Gulf News a year ago that Dubai was the best place to do business as a center in the Middle East and North Africa area and the company would extend from that base. 
Alibaba's new Dubai facility has been built by YVOLV, a joint venture with Meraas. The site has ties with Dubai's Smart City program. The German site will be colocated in a Vodafone data center in Frankfurt, while the Japanese data center will be hosted by SB Cloud Corporation, which is a joint venture between Alibaba and Softbank.
Fewer details are available on the Sydney data center.