Singapore startup AirTrunk Pte has acquired a site in Derrimut, Melbourne for its next data center, according to a report on The Australian Financial Review. AirTrunk purchased the land from a private owner for AUD$15 million, and lodged a development application last month, the report says.
We reported on AirTrunk earlier this year, when the company announced plans to invest US$919M (A$1.23 billion) in Australia data centers over the next three to four years. Notably, AirTrunk founder and CEO Robin Khuda flagged possible plans to spend another US$747M (A$1 billion) on future facilities in Singapore and Hong Kong.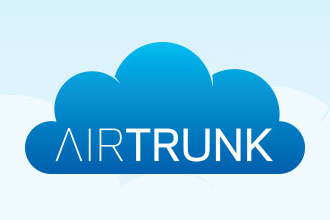 Edgy new tech
At that time, Khuda had explained that his company will leverage new cooling and electrical delivery systems in order to give it an edge. Data center halls will be optimized for cooling, while unspecified technology will allow the number of electrical components normally required to be cut down for greater transmission efficiency and reliability.
Given that the AirTrunk business model revolves around attracting cloud service providers or tenants who can commit to bulk, its future plans look set to put it in direct competition with the likes of Digital Realty, which has two data centers in Singapore.
Interestingly, Omer Wilson, who is the senior marketing director of Digital Realty in APAC spoke to DCD just this week of plans to accommodate customers that require a smaller footprint in terms of space. Wilson also pointed to how Digital Realty has evolved its data center suite offerings to be more flexible and cloud-friendly to meet evolving IT needs such as hybrid cloud deployments.