AIMS Data Centre of Cyberjaya, has been appointed to build a high-speed backbone linking data centers within the city, which is intended to bring their communications costst down and make the Malaysia high-tech region more competitive with similar areas in other countries. 
Malaysia's Multimedia Development Corporation (MDeC) has appointed AIMS Cyberjaya Sdn Bhd to deploy a fiber network to link data centers in Cyberjaya, located in the so-called Multimedia Super Corridor (MSC) region of Malaysia, sponsored by the government to become a high-tech business corridor in the country.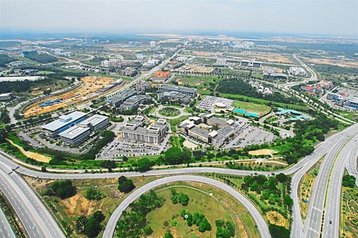 Super corridor connections
MDeC is an influential agency which oversees the implementation of the MSC, and advises the Malaysian government on legislation and policies to build the country's ICT sector..
AIMS won the Inter-Data Centre Network (Inter-DC Network) backbone contract through an open tender, and will be responsible for the deployment, configuration, monitoring and support of its network services, according to Digital News Asia. 
The first phase will use existing dark optical fiber infrastructure within Cyberjaya to connect participating data centers. The idea is to aggregate the traffic with the use of 10Gbps connections, given its cheaper cost profile on a per megabit basis over slower 1Gbps connections.
The Inter-DC Network initiative was conceived with input from local data center players, and organized by the Malaysian Data Centre Alliance (MDCA), which includes some of the top data center operators and telecommunication operators in the country. The objective was to bring down the cost of data center operations.
Malaysian data centers spend from 20-25 percent of their operational cost on bandwidth, according to IDC statistics cited in the report, compared with less than 5 percent at locations such as Singapore, Hong Kong, the United Kingdom and the United States. The move is hence an important step to bring down the cost of domestic bandwidth in a bid to reduce this cost imbalance.
The Inter-DC Network initiative is modeled after the Malaysian Internet Exchange (MyIX), and AIMS says initial steps have been taken to eventually interconnect both networks. It is understood that MDeC will oversee the initial three years of implementation, and the project will be handed over to industry stakeholders by the fourth year of the initiative.