The AIMS Group in Malaysia has secured the right to acquire the data center and network related customer assets of Jaring Communications Sdn Bhd (Jaring).
Malaysia's first internet service provider (ISP), Jaring was placed into liquidation by an order from the High Court in May, with KPMG assigned to head the liquidation.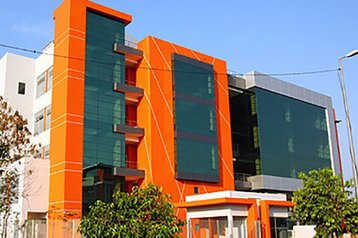 Gaining the assests
Under the acquisition, AIMS will also get the rights to Jaring's IPv4 Addresses and all of Jaring's existing customers related to data center, broadband and access, cloud and managed services. The estimated value of the unexpired contracts is over RM$50 million (US$12.6M).
"AIMS was awarded Jaring's assets based on a balance of many factors – in terms of price, product portfolio, experience and skilled resources to fast track the necessary migrations between AIMS and the acquired Jaring operations," said Mohammad Azman, the chief operating officer of the AIMS Group in a statement.
The demise of Jaring is a "reality check" on the current unhealthy state of the local data center market, according to Azman. He pointed to an oversupply of space in the Malaysian data center industry which has resulted in price levels being depressed as the "high number of players" are forced to engage in a price war to attract customers.
"This imbalance caused by oversupply of space in the Malaysian data center industry and depressed price levels is driving out some of the players, forcing some to shut down their operations," said Azman.
For now, AIMS intend to add another 10,000 sq feet to its Kuala Lumpur facility to cater to the newly acquired customer assets. AIMS also operates data centers in Kuala Lumpur, Cyberjaya, Johor, Penang, Sabah, and Singapore.
AIMS appears to be experiencing strong growth on the data center front. Earlier this year, AIMS Data Centre was appointed by the influential Multimedia Development Corporation (MDeC) agency to deploy a high-speed fiber network backbone to link up data centers in Cyberjaya.
When DCD spoke with AIMS group chief executive officer Chiew Kok Hin in May, he told us that Malaysia has always sought to position itself as a global data center hub. According to him, the country offers advantages such as competitive cost of power, ready access to skilled employees, cheaper access to land, as well as lower construction cost compared to Singapore and Hong Kong.