The Africa Development Fund has approved a grant of $3.9 million for an upgrade to Liberia's payments infrastructure and systems project.
Received on March 17, the grant will go towards upgrading the Central Bank of Liberia's main data center and disaster recovery sites and is hoped to improve the payments ecosystem across the country. Details about the data center, or its potential upgrades have not been made public.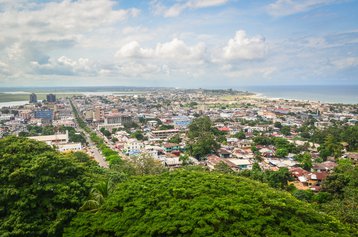 African Development Bank country manager for Liberia, Benedict Kanu, said: "The modernization of Liberia's payments infrastructure and systems to improve payments efficiency will not only strengthen the formal financial sector but contribute to greater financial stability and improved private sector development."
This project is intended to commence in June 2023, suggesting that the data center upgrades should be in place by then. Ahmed Attout, acting director for the Financial Sector Development Department said that financial sector development, through the provision of infrastructure and digital finance support, is critical to private sector development, particularly in an increasingly digital world that demands more inclusivity.
The country's current payments infrastructure was deployed in 2016, also with help from the African Development Bank, but is in need of significant upgrading.
The infrastructure upgrades will enable Liberia to move ahead with its proposed National Electronic Payments Switch (NEPS) which was approved by the World Bank in 2022. Liberia is attempting to improve financial inclusion to 'disenfranchised populations' including young people, women, small business owners, and rural populations. Financial inclusion in the country currently stands at 44.2 percent.