Africa Data Centres is to more than double its footprint in Johannesburg, South Africa.
ADC this week said it plans to expand capacity in the region to 100MW; its existing two campuses in the city will total 20MW each upon full built out.
The company aims to expand in both Midrand and Samrand and is securing land for a third location.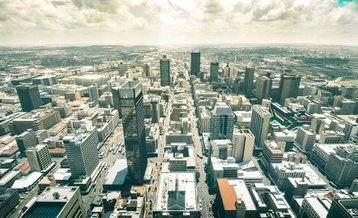 "Today's announcements by Africa Data Centres and our expansion plans, highlights our commitment to accelerating digital transformation in Africa. Growing our data center footprint is a key part of delivering on our vision of a digitally connected future that leaves no African behind " said Hardy Pemhiwa the President & CEO of ADC's parent company, Cassava Technologies.
ADC completed a 6,000 sq m (64,500 sq ft), 10MW data center at its Midrand campus in September. The company currently has or is developing data centers in Lagos, Nigeria; Lomé, Togo; Samrand and Midrand, South Africa; and Nairobi, Kenya. It announced plans for two more data centers in Nairobi earlier this month.
Earlier this year company announced a $500 million goal to build 10 data centers across 10 African countries over the next two years. The company plans to double its footprint and build facilities in the likes of Morocco, Tunisia, and Egypt.
ADC's parent company Econet recently announced a new company, Cassava Technologies, to hold both ADC and Liquid Intelligent Technologies (formerly Liquid Telecom). ADC previously sat underneath Liquid Intelligent Technologies, but Cassava will hold both as well as other units such as Liquid Cloud, Sasai Fintech, Vaya Technologies, and Distributed Power Technologies.