British colocation provider Aegis Data is offering customers open source hardware, thanks to a partnership with specialist reseller Hyperscale IT.
Aegis says the deal will enable customers to benefit from greater flexibility and lower total cost of ownership when it comes to fulfilling their compute needs.
"At Aegis Data, we saw this as a really unique opportunity to partner with an organization driving one of the most exciting initiatives in the IT space," Greg McCulloch, CEO of Aegis Data, said.
"Our business model is built around providing support for customers demanding higher density power and cooling capabilities, which aren't attainable in traditional data center models."
The new thing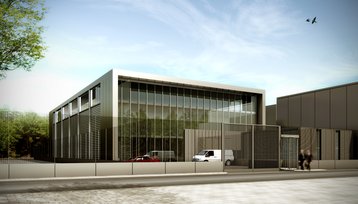 Aegis Data is a colocation provider that runs a single data center campus in Godalming, Surrey. Its first facility, Aegis One, is close to full capacity, and the company is currently building Aegis Two on the adjoining piece of land. Once complete, the new data center will offer 40,000 square feet of space.
This week, Aegis agreed a deal with Hyperscale IT, a hardware reseller and integrator that specializes in white box and Open Compute server configurations.
The agreement enables the company to deploy customized server racks, which can support the higher power densities needed in HPC and hyperscale environments. At the same time, Hyperscale IT customers will benefit from access to a facility which has the scalability and flexibility to support their needs.
"Much like what the open-source community did for software, OCP is reshaping hardware in order to provide businesses with customisable kit to scale and fit with their desired requirements," James Bailey, director at Hyperscale IT, said.
"Aegis Data applies that same thought process via its HPC services and that is why we instantly knew they would be a good fit for our business. We are very excited about the long-term prospects of this relationship."
Earlier this year, Aegis suggested that Virtual Reality will become an increasingly important tool for data center operators, used to visualize the placement of cabinets, racks and data halls in an empty building, or during sales pitches, with potential customers able to visit the site from their own office.