American chemical conglomerate 3M has filed a patent infringement lawsuit against its competitor Amphenol over the design of cables used in data center equipment.
3M alleges that Amphenol copied the features of its Twin Axial cable, protected by two patents, in its own data transmission kit. Amphenol is currently evaluating the merits of the case.
"3M is committed to protecting its substantial investments in research and development, and in bringing new technologies and products to its customers, by obtaining intellectual property protection and enforcing its rights against unauthorized uses," the company said in a statement.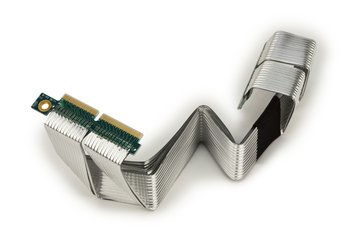 Inventor vs inventor

3M was founded in 1902 as the Minnesota Mining and Manufacturing Company, and gradually diversified into chemicals, textiles, household products, audio and video equipment, healthcare and a variety of other industries. It is responsible for inventing such everyday essentials as the masking tape, waterproof sandpaper and cellophane-based Scotch tape. In total, 3M owns more than 100,000 patents worldwide.
Amphenol is one of the world's largest manufacturers of cables and connectors that was established in 1932. Its products are used in IT equipment, military and industrial hardware, cars, mobile devices and medical kit. Among other things, it invented the BNC connector used in radio equipment, and the 'micro ribbon' connector used in computing and telecommunications equipment.
3M says Amphenol has infringed on its patents for shielded electrical cables in the design of its own products, namely the US Patent No. 8,933,333 (issued January 2015) and No. 9,601,236 (issued March 2017).
However Amphenol doesn't seem to be concerned about the lawsuit: "We are presently evaluating the merits of the 3M patent infringement lawsuit, but it appears that the subject matter of the lawsuit relates to a negligible portion of the Company's overall business. As a result, we do not expect the lawsuit to have any meaningful impact on the Company," a spokesman for Aphenol told DCD.
3M's patents are the basis for 3M Twin Axial cables, launched in 2014, that offer 'high routability' which means they can be wrapped around dense IT equipment and still perform well if bent or folded. This feature is especially important in construction of custom-built high-performance systems and supercomputers.