Those in the industry know that the US is home to the majority of our planet's data centers. While the data center industry is growing across the globe, the US remains strides ahead in terms of the quantity (and size) of data centers.
Kelly Katz is the Executive Managing Director - and data center expert - for JLL.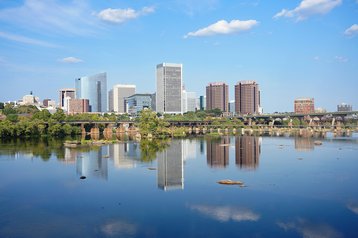 "Here in Northern Virginia, it's been crazy to watch the market. The multi-tenant data center market inventories have doubled since 2015. We went from 622 megawatts to over 1,300 megawatts in 2021, and in that time we've watched a lot of providers come in. It's a great market to be in. Back in 2015, there were 11 providers, and now there are 25."
The market in Virginia has seen a massive expansion in value. So what is driving this demand?
"Something that's really driving our market is this influx of providers and a lot of our clients looking at the cloud. It's a hybrid approach because a lot of people have moved certain applications into the cloud."
Providers are changing their approach and their demands. As a result, the location needs are different.
"When we're looking at pre-site selection, there's a lot of data-driven analytics that go into it, with tax impacts, environment, environmental risks, location incentives, and transaction structures. Whether it's looking to build or if it's looking to lease, we can help our clients analyze both scenarios.
"On the building side, you need to look at the finance structures, to get financing to manage the tax impacts and lease accounting to maximize the value of the asset. And then on the leasing side, it's helping them think through their workload decisions and efficiency."
The importance of running a more sustainable data center has also had a massive impact on the location - as businesses now need to consider how their emissions are affecting the environment.
"What's been interesting in data centers is that the focus has been on PUE for so long. Now organizations are really looking at the emissions of data, and they're getting pressure from their clients, their customers to set their targets. If you look at the colocation, their emissions of a colo are their customers' emissions, their GHG (greenhouse gas), so I think there's going to be a big push.
"When you think about sustainability, there are three scopes. The first scope is the direct emissions from operations, and this includes the fuel consumed on-site, like the fleet vehicles. Scope two covers indirect emissions, such as those produced by electricity, steam, or chilled water, and then scope three encompasses all the other upstream and downstream emissions."
Sustainability is a massive concern that crosses industries unanimously. Whether Virginia continues to become the location for the data center industry remains to be seen, and will rely on the demands the industry lays out.
More from JLL
Insight into the industry's top trends from the first half of 2021

Innovation in workplace technology is contributing to higher volumes of data across the board, and higher volumes of data, means higher demand for the facilities that process it