"Data centers are finding themselves in a most interesting stage in their lifecycle. They have never been more strategic, they've never been more vital. But I think we can all agree that they have never been under greater scrutiny."
Enzo Greco, the Chief Strategy Officer for Nltye Software, is acutely aware of this scrutiny. It is intrinsically linked to industry developments, and the challenging time the data center industry currently exists within. He explains it as an increased 'optionality', or like a kid in a candy store - too many choices.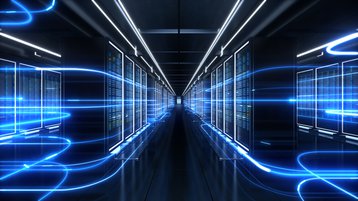 "Data centers have never had greater optionality. If I have an enterprise data center, I have several immediate options. I can use colocation, I can use Cloud, I can use the applications on-demand being pushed very heavily by the likes of SAP, Oracle, Microsoft, and virtually every software vendor."
But with this increased optionality, it becomes complex for data centers of all forms to provide the agility necessary to run efficiently.
"It's very difficult to get that alignment, to get the resilience if my applications aren't aware of where the greatest risks are in critical infrastructure in the data center. The best way of addressing these immediate demands on data centers is really by integrating all the different pieces in the data center, all the different layers from the building to the critical infrastructure up to it and ultimately to workloads."
We are entering an era, where integration is essential. When it comes to our technological demands, the public expects immediacy across the board. This relies upon the smooth functioning of data centers, whether they be hyperscale facilities, or data centers working at the edge.
"IDCM or integrated data center infrastructure management is about integrating building management and automation systems with data center infrastructure management systems.
"The objective is to jointly manage the critical infrastructure that data center resources continually rely on to run and optimize the application workloads running. IDCM is a valuable tool for managers of critical facilities and data center operations. It provides controls for improved capacity management of power cooling and space, reduced energy utilization and in turn lower operating costs, and ultimately improving the uptime of individual workloads."