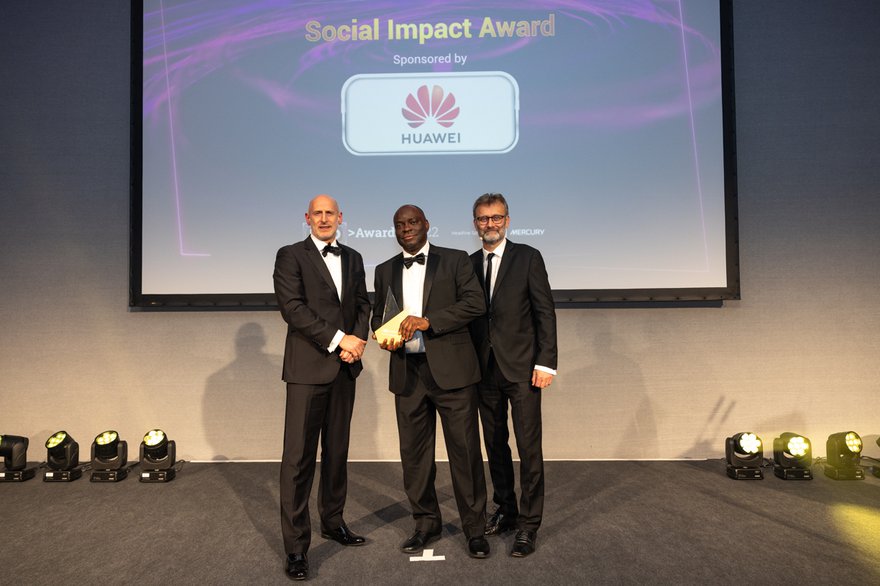 The global buildout of data centers around the world has improved digital services for many, ushering in a new world of connectivity.
But such a future has not been evenly shared, with billions left poorly connected or entirely unconnected. This means they are unable to partake in the global economy, don't have access to education resources, and can't learn about healthcare.
With the pandemic, this digital divide became even more apparent. As many simply shifted to remote work, the disconnected were forced to risk their health every day.
With the data center sector having benefitted more than most from the digital age, it is only fitting that it gives back.
That's why the DCD Global Awards 2022 winner of the Social Impact Award was Equinix for its work in India, with the award sponsored by Huawei.
The company worked with the Magic Bus Foundation to donate laptops, smart TVs, and a projector to 23 schools across and around Mumbai.
Volunteers at Equinix India then held virtual sessions with students with career advice, as well as with teachers on digital training. "[I] finally got a clear path towards my career," one student said. "My heart is filled with gratitude for all volunteers who gave me this mind-blowing window of opportunity."
Equinix said that it also initiated and sponsored Menstrual Hygiene and Awareness drives, along with an NGO and medical organizations, to teach menstrual health to adolescent girls in nine schools as well as women in the neighboring communities around its data centers.
The company currently operates two data centers in Mumbai, which it acquired in 2021 from GPX Global Systems for $161 million.
Incinerators were also provided to help dispose of menstrual pads. The company claims more than 1,500 girls have benefitted from the effort.
With the work being done in tandem with Magic Bus, other companies and individuals are welcome to donate time or money to help improve digital literacy in India.
Around 60 percent of India's rural population does not use the Internet, Nielsen reports, partially due to a lack of access, and partially due to a lack of digital literacy. 