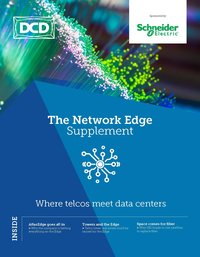 We're still hearing a lot of promises about the Edge and what it will bring to the data center industry as a whole. Of course, there are potential use cases like those of AI, loT, AR, and VR. But we have been hearing about them for years.
While there is still optimism in the industry, there's also an acceptance that the pace at which these Edge deployments have arrived at has been slower than anticipated.
Our latest supplement takes a look at some of the investments into the Edge including the following articles:
Why AtlasEdge is all in on the Edge and how it hopes to become the McDonald's of the Edge data center world
Where is the Edge in 2023?
Towers and the Edge - TowerCos have identified their role in pushing the Edge
Space comes for fiber: Can satellites offer data centers a new resiliency option?