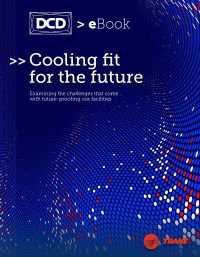 With the rise of technology such as AI and machine learning, rack densities are - unsurprisingly - continuing to soar. Not only must operators ensure they can keep up with the demands of these new workloads, but keeping the facilities that house them cool is becoming ever more challenging.
A renewed focus on sustainability only serves to compound this complexity, taking cooling considerations to a whole new level.
In this eBook we explore current cooling trends, the challenges posed by our increasing demand for data - not to mention rising global temperatures - rounding off with some speculation as to how owners and operators can keep their servers cool, without warming the planet.