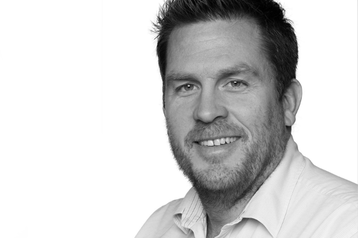 Halvor Bjerke, Chief Operations Officer of Digiplex, sat down for a Q&A with DCD's Rebecca Davison to discuss how DigiPlex is putting sustainability at the core of their business and looking to pioneer data center infrastructure that protects the environment amidst the demands of a rapidly expanding digital economy.
Q: Can you tell us what your areas of focus are at DigiPlex?
A: At DigiPlex, our main focus has always been the Nordics. We have quite a few interesting projects going on these days, building two new data centers here in Norway and also having a lot of good initiatives in Denmark and Sweden.
My main focus within operations is staying sustainable. That's something we focus on and also, the challenges we have with regards to competence and training and getting the right people on board.
Watch the latest sustainability webinars on-demand
Q: DigiPlex has been recognised for state-of-the-art innovation, with sustainability at the core of your data center operations. What are the main gaps or challenges you've identified to operating sustainably?
A: Sustainability has been the heart of the DigiPlex business for almost 20 years now. We were certified with green energy in 2004, and we have also invested a lot in innovation, such as Air-to-Air cooling, and reduced energy consumption. It's very good to see some more players following our lead on putting sustainability on the agenda. But, of course, there is still a long way to go.
There's a huge gap between the best data center and sustainability and the rest of the industry, and the first task for any business is to audit to ensure that it is the best possible data center. We have a few examples, for instance, we are helping one of our biggest customers improve their own environmental performance by shutting down all their data centers and moving to our new modern, sustainable centers.
So, I would say that the the industry is reacting, and that the green practices are becoming more widespread - certainly among the bigger players. But, the issue is exploding and real action is needed, and it's needed now.
I also think a fundamental shift in how we think is the way to go. Not just being effective towards managing consumption, but also to create a more circular economy around our data centers.
Q: You announced two new sites in Fetsund and Hobøl, last year: What were some of the main critical factors in your site selection process? Are there emerging or untapped opportunities in the Nordics that we're yet to see?
A: Yes. When you do a site selection process like this, for any project, it is laborious and involves many different factors. Our approach is highly customer-centric, considering the factors that will matter to them.
That means we need to include access to fiber: Is the connection to the energy grid, and renewable power of favorable costs? The cold and damp Nordic climate is, of course, among the critical factors, as well as proximity to customers near big cities and the population that will be served by our data centers where they are situated.
Having good transport links and attracting new talent is crucial: At DigiPlex, we especially have a deeply experienced workforce and an ecosystem of partners. I would also say, thanks to the higher digital population, here in the Nordics, we are able to find and attract good people to design, build and run our data centers. I think that also makes us quick to go to market to our customers.
On the other hand, it's all very well being a very cold and remote area with regards to security, but on the ease of running the business, we need to attract the people who want to work and live there as well.
We also have the Southern Nordic climate, but it isn't yet well understood as a factor in our favour.
In comparison to our competitors in the D-FLAP markets, I think we have a much better capacity for growth. There are a lot of constraints now on energy and land availability, and pressure to close all coal and nuclear generation in Germany, for instance. The overall power generation capacity is reducing and there are similar concerns in Ireland. In London, land is a premium and very expensive. Amsterdam is running out of energy and these developments halted in the Fall of 2019.
In the Nordics, we do still have ample land within reach of major cities, and at DigiPlex, we already own enough land next to the new facility in Hobøl to build five more of similar size.
We also have a stable and pro-digital investment government across the region, who are committed to attracting data center customers and to investing in the infrastructure to serve them.
Q: With regards to the role of data centers in the future energy system and heat recovery, what are the challenges and key considerations to facilitating and optimizing this integration and how are you navigating this?
A: I think it's clear that the role and the relationship of data centers with the energy system has to change. At DigiPlex, we have pioneered many innovations in creating more sustainable data centers. For instance, being certified green and reducing consumptions in 2004, and now we're introducing Air-to-Air cooling technologies and the cutting edge heat reuse program, which we're running out here in Ulven, Oslo and we have similar plans for the new data center as well. Hopefully we can do more of that.
But, we're facing a challenge in the industry: The growth of digital consumption and exponential expansion, which means our consumption of energy will grow as well. At DigiPlex, our solution is to increasingly find ways to put ourselves at the heart of an energy use ecosystem. We want to create a more circular energy economy, in which we can use energy more and more.
Heat exchange is one way of achieving this, but it is difficult to transport heat over long distances where it can be effectively used. We are working closely with all the businesses to try to find ways of building clusters around data centers and reuse the waste.
It's a mindset shift and that has always been core to our purpose, but we're seeing it elsewhere as well. For example, I have one of my employees now using almost half of his time looking for, and negotiating agreements with third parties to develop these energy ecosystems.
We also work very closely with local politicians and with other businesses to ensure that we collaborate as effectively as possible to not only reduce our carbon footprint but equally benefit the global and local environment where we can.
Q: How do you foresee the data center market shifting in the next 24 months? Are green practices widespread or is there still some way to go?
A: I think in the next 24 months, we will see governments taking more action over the carbon impact of digital services. This will, of course impact how data centers are being selected, built and also run. So, our goal is to make data centers as sustainable as possible and we need to focus on that.
But, I think governments may need to consider taxation of those services to try and limit the environmental impact. People don't realise that watching a movie has the same carbon footprint as driving a decent car for a quarter of a kilometer. Our own research suggests that nearly 70% of Nordic citizens support clear labeling and support the labeling of carbon impact services. It's high on the agenda for everyone.
I also expect to see the size and location of future data centers changing, as the current issue we're (the industry) facing is that large high density facilities create more heat. How much can be realistically used and reused?
Smaller facilities might be the way: They can be closer to populations and at the heart of green campuses, which will be the future, I think. We are certainly looking into this and cooperating with local government and the other businesses on exploring this opportunity.
Q: In terms of advancing overall sustainability, how is your leadership position changing beyond renewable energy? What's next for DigiPlex?
A: That's something that changes almost every day, but sustainability has been the core to our purpose at DigiPlex. Always. Technological innovation will play a role in this as well leveraging access for sustainability and renewable energy resources. And we will continue to invest heavily in these areas as we have always done.
But, of course, it requires a shift in the mindset. We cannot deliver the necessary environmental gains alone. No one can. This calls for everyone.
Our goal is to be a pioneer in this: To build and lead the ecosystem for both the private and public sector, who will collaborate with us and deliver what we can call the cutting edge solution.
Our heat reuse programs are just the start. We're actively looking for opportunities to partner and discuss how we can work together to make better use of power, heat, water and connectivity and more to benefit the whole community.
We have good connections with local and national politicians, which is really important both in Norway, Sweden and Denmark, as well as with the rest of the business and wider communities across the whole Nordic region.
Speaking for myself, I talk to someone almost everyday about how we can work together to build an infrastructure for the digital economy and have a positive environmental benefit.
For the latest on sustainable operations and best-practice, tune in to DCD>Towards Net-Zero, the global virtual summit on data center decarbonization.