UPS Systems
Course Description
Compare UPS design, function, control components, configuration, testing and maintenance of static and rotary UPS systems. Utility power can be considered at most 99.9% reliable. For many industries such as investment banking, this level of reliability is not enough. The simplest way to provide uninterruptible power is to attach battery backup.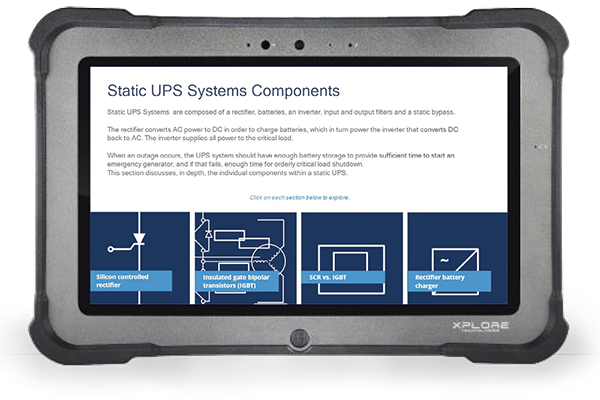 Learning Objectives
Summarize the evolution of uninterruptible power supply (UPS) technology
Describe UPS types/configurations and their advantages
Identify UPS modes and power paths
Recognize the power control devices associated with a UPS system
Identify the appropriate UPS design/ system configuration for each type of redundancy system
State the advantages/disadvantages for each type of energy storage device
Describe the tools/methods utilized for performing UPS system maintenance and testing
This course has met the required standards for and is endorsed, approved or accredited by the organisations listed below. Upon successful completion of this course, individuals are eligible to obtain CPD/ PDH units. Further details about our relationship with each organisation will be made available upon request.
Key Topics
Static UPS
UPS Basics
Delta Conversion
Double Conversion
Offline/ Standby
Line Interactive
Rotary UPS
UPS Redundancy
Batteries and Energy