Testimonials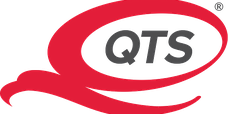 As one of the world's largest data center providers, we are constantly seeking to mitigate risk and ensure optimization at all of our facilities.  We chose DCPro as a technical training partner to extend and enhance our technicians data center knowledge and ongoing learning processes.
They are a trusted partner who continues to prove their value daily.  Our teams are motivated and invested ultimately to the benefit of our current and future customers.
Ryan Hunter, Vice President- Facilities Operations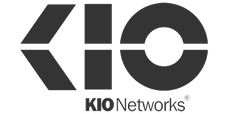 "In order to achieve top performance in a high-availability data center, it is not enough to have an infrastructure worth millions of dollars, it is also essential to count with highly qualified staff. 
After doing an extensive search on specialized training companies in the market, we found OperationsPRO, CoolingPRO and PowerPRO to be the perfect fit for our needs. Our senior staff learn so much more than just the curriculum when they attend the courses because of the experiences shared by other students.
Professional development is an ongoing process at KIO; our next goal is to put all our maintenance technicians through the DCPractitioner certification."
Miguel Angel Ramos Director, Global Data Center Operations
---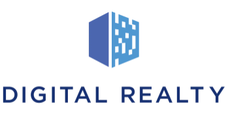 "I'm a big fan of developing my team capabilities by investing in technical training; it not only improves uptime but also helps attract and retain staff. Right now I have 60 of my facilities engineers going through DCPro's Foundation of Mission Critical Infrastructure online certificate program.
As well as finding the budget I need to help my team find the time to do this sort of thing - so I incorporate training time into my operational planning.
​The e-learning program takes then through all the principles that lay behind operating and maintaining a world class data center. I'm already noticing the difference.
Paul Willenberg, Senior Regional Manager
---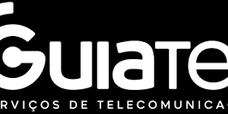 "We want to ensure that our world-class facilities are managed by highly skilled and experienced technicians with gold operational standards. But this isn't easy when you are in the midst of a large regional build-out programme.
We've been working with DCPRO to build a training plan that can be rolled out to all facilities. To start, one technical staff member from each facility across Australia has been enrolled on the 77-hour DCSpecialist 'Operations' certificate track. They've found the courses immensely useful.
With a training champion in each facility the plan is to put all technicians through the full suite of the online training certificate - Fundamentals of Mission Critical Infrastructure."
Brett Ridley, Head of Central Operations (Acting Head of Facility Management)
---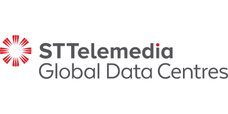 "I wanted to make sure that all client facing staff know what the company does as most of then join the business with no prior knowledge of the industry nor any exposure to a data center environment. All sales and marketing staff are enrolled on the 3 day DCDA public courses soon after they join.
At a public course they meet vendors, consultants, enterprise clients and even competitors and understand the ecosystem. The course content arms them with the right vocabulary and a basic understanding of the fundamentals that helps them contribute to discussions back at the office and ultimately to sell better"
Chris Street, Chief Marketing Officer
---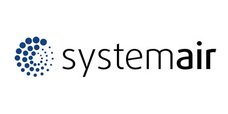 I attended the 3-Day Cooling Professional course last year to work out whether it was right for us to use internally as a training tool.
Even though we are a specialist cooling company, we know the importance of training and we engaged with DCPRO to make sure that we are fully updated on current cooling methodologies and technologies as well as their practical applications. Having that knowledge allows us to anticipate and exceed our customer's requirements.
We decided to hold an in-house CoolingPro course and invited representatives from all over Europe to our Technical Center outside Stockholm in May. The instructor was excellent and the course opened up a great open discussion about the latest cooling trends in relation to our own products and it was also a great team-building activity. 
Pär Johansson, Business Development Director 
---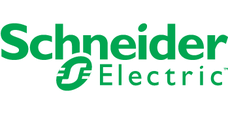 Our main objective was to streamline concepts and terminology for the entire team which work on the conceptual designs and the manufacture of our prefab data centers. It was important for everyone to start from the same level of background knowledge, with good practices as the benchmark. 
DCPRO has an extensive and very specialized framework, which represents a perfect match to all the in-house training we already provide. We're sending our new staff on public DCDA courses when they join and are investing in in-house courses for our specialists.
With in-house training, you can focus on your real needs and objectives of the company. In an open classroom, you discover first-hand what data center managers in different sectors are thinking about.
Xavier Barbosa, Engineering Manager, Prefab Data Center Solutions
---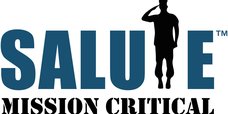 Salute's training curriculum supplements the skills and discipline our personnel have already acquired during their military service. When someone first comes on board, we conduct in-depth technical assessments of their knowledge and expertise to identify any skills gaps that need to be filled before putting them into a live operation.
The curriculum encompasses all aspects of data center safety, equipment, facilities, security, operations, maintenance, incident handling & response, deployment and decommissioning and we've partnered with DCPRO on many aspects of this.
Part of the on boarding process now requires recruits to take the online 'Critical Infrastructure Basics Certificate' and once we have placed them into a live environment we are looking to continue their professional development with the complete online portfolio.
Lee Kirby, Co-Founder & Chairman
---