Data Center M&E Cyber security
Course Description
Whilst most organizations have a dedicated team for network security, facilities' security concerns often fall between the gaps. However, new regulations in the financial services sector have put a spotlight on the need for more education. Security breaches happen more and more often at a larger scale, do not be the next one!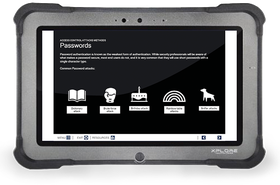 Learning Objectives
DCPRO has developed a new 2 hour online module that covers M&E Cyber Security fundamentals. The 'Introduction to M&E Cyber Security' course will teach students all the basic principles and best practice that prevents cyber-attacks from happening. Learn about Industrial Control Systems (ICS) and the influence that IoT has on them, as well as why OT (Operational Technology) is a huge target for breaches. The course also covers policies, regulations and organisations as well as prevention, defence, operation and monitoring.
This course has met the required standards for and is endorsed, approved or accredited by the organisations listed below. Upon successful completion of this course, individuals are eligible to obtain CPD/ PDH units. Further details about our relationship with each organisation will be made available upon request.
Key Topics
Internet of Things (IoT)
IT vs OT
Types of Industrial Control Systems
Evolution of SCADA
Access Control Attack Methods
Case Studies
Mitigation Best Practices