Data Center Cooling
Course Description
Understand the best practices used when installing and operating a facility's cooling system. While a reliable and high quality supply of electrical power is a top priority for data centers, the ability to provide effective and efficient cooling to a facility is equally important. Higher equipment densities and increasing loads are creating significant cooling issues that require a holistic approach to solve.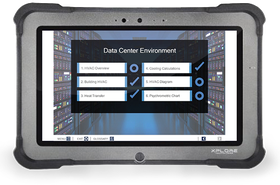 Learning Objectives
Indicate data center cooling methods and processes that are supported by air or liquid cooling
Identify how to properly use the ASHRAE TC9.9 Psychometric Chart
Define and describe technologies and equipment utilized inside and outside of the Datacom facility
Indicate the function of an economizer design within a data center
Identify the function of each component in the HVAC cooling loop
This course has met the required standards for and is endorsed, approved or accredited by the organisations listed below. Upon successful completion of this course, individuals are eligible to obtain CPD/ PDH units. Further details about our relationship with each organisation will be made available upon request.
Key Topics
Building HVAC
Heat Transfer
Cooling Calculations
Psychometric Chart
CRAC & CRAH
Fans
Pumps and Valves
Alternative Cooling
Chillers