Tech showcases: Highlighting the latest innovations in next generation networks
This session took place on July 11, 2023
Please complete the following form to access the full presentation.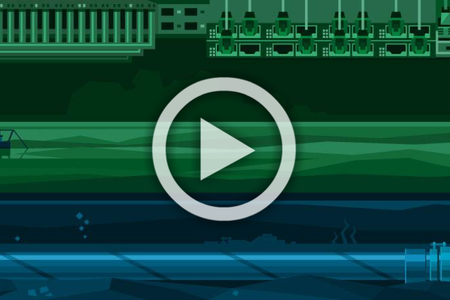 Tech showcases: Highlighting the latest innovations in next generation networks
A series of quick-fire presentations showcasing solutions next generation data center networks
Panduit: High Density Fiber Optic Data Center Cabling Solutions - In the oddest of Places
In this talk we will briefly cover emergent applications for Data Center Optical Distribution Frame (ODF) Solutions in non-traditional fiber cabling applications:

Rural Broadband Head-Ends
Dark Fiber/Middle Mile In-line Amplification Huts
Utility - Smart Grid Huts and DCs

Covered here is a discussion of brief reference architecture of each application and inside plant cabling requirements
Lastly, the value proposition that the Panduit FlexCore ODF brings to all three applications
EXFO: Top 5 challenges EXFO solves in the Data Center
Do you have challenges building and operating data center networks? This session will showcase how EXFO solves 5 problems relating to fiber optic network cabling and transmission technologies.
Belden: Belden's Solution for White Space and Grey Space networking
In this talk we will discuss Belden's data center portfolio of products and how the different product ranges are integrated to ensure coverage from the rack space to the parking space.