Building at Scale
Watch sessions on-demand
The virtual conference on data center design & construction
Panel: From shell and core to fully operational
This session took place on July 8, 2020
Please complete the following form to access the full presentation.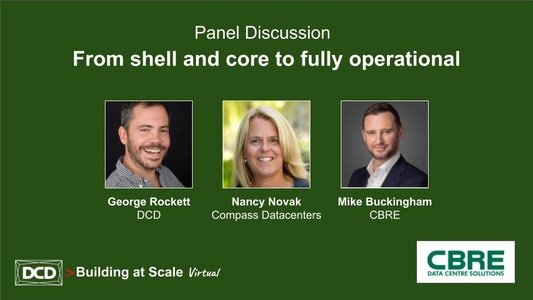 Panel: From shell and core to fully operational
Once you've built the shell and core, the fit out of the white space is the next hurdle. The relationship between IT and the fabric of the building is critical when building at scale and speed, but blending the construction and white space fit out worlds is not without its challenges. We ask our panel of experts about the technology decisions that need to be made, and how the fit out of technology can impact on the design and scale of the build.
What are the challenges of white space fit out when building at scale and how can you accelerate this to deliver at speed? Gain insight into the operational realities of demand and how these tie into the construction process, and the importance of designing for operability and reliability from the outset.
Brought to You by