APAC Evolution
Watch sessions on-demand
The virtual conference focused on meeting regional data center & cloud demand
Tech Showcases Day One
This session took place on July 1, 2020
Please complete the following form to access the full presentation.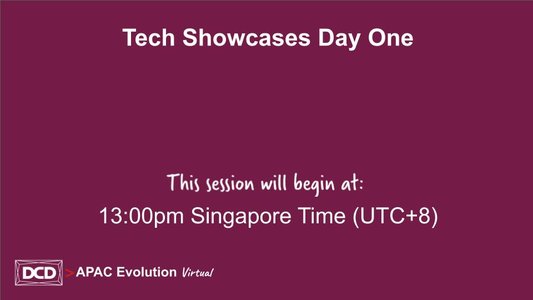 Tech Showcases Day One
A series of quick-fire presentations showcasing the latest technologies in the areas of cabling & storage to drive expansion and innovation in the APAC market.

Corning - Accessing transceivers for 40 to 400G, new fiber connectors
The last big change in fibre connectivity was the MPO/MTP multifiber connector over 20 years ago! This connector ushered in the world of high density plug and play and is now a staple in modern high speed transceivers and physical Data Centre networks. As we move towards 400G new options are on the table to maximise flexibility and performance and further increase connection density. This snapshot of the future will explore brand new small form factor connectors and their predicted application to new transceivers and network interconnectivity.
SoftIron - Mind the gap: SoftIron's HyperDrive® Storage Manager bridges the data center skills gap
According to a recent IDC report, worldwide skills shortages will be a key roadblock in the enterprises' aspirations to scale digital initiatives. SoftIron addresses this challenge in the data center with HyperDrive Storage Manager, radically reducing the management overhead of Ceph storage and enabling enterprise-grade OSS storage adoption at scale.
Roxtec - Cable & pipe seals - protecting life and assets in the data center
Water, gas, fire, and pests - just a few of the external factors that can seriously impact a data center's uptime. As the importance of energy efficiency and scalability rise up the list of must-haves for data center operators, Roxtec's top-level safety seals protect against all of the above and more, ensuring nonstop operation and spare capacity.