Not every data center is a beauty, but some are so good they take your breath away. We've come across some great examples over the years on DCD, but we want your help to compile the best guide to well-designed data centers. 
We'll start you off with some of the epic data centers we know of. But our standards of beauty may differ from yours. If you know of a data center that excels in some design area that's maybe not obvious, send us pictures and an explanation and we'll add it to our list, before we choose the favorites for a magazine feature.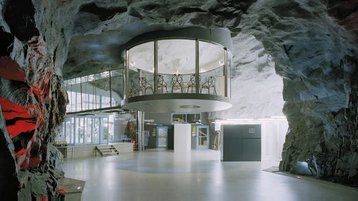 Villain's lair
We'd have to start with Pionen, Bahnhof's underground data center in Stockholm. There are many data centers built in caves, and all make something of the association. But Pionen goes the whole way with a design aesthetic consciously based on a James Bond bad guy's crib. Built by Jon Karlung and briefly the home of Wikileaks, it has backup power from diesel engines designed for submarines, and features plants and waterfalls designed after the 1970s movie Silent Running. It also has props and souvenirs dating back from the cave's days as a nuclear fallout shelter.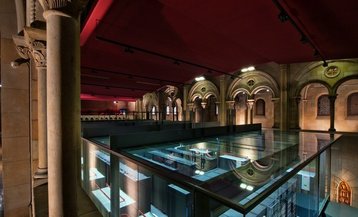 Building altar-ations
The Barcelona Supercomputing Center is built in a former church, once the Torre Girona, a 19th century church rebuilt after the Spanish Civil War and now part of the campus ot the Polytechnic University of Catalonia. 
Turned into a supercomputer facility in 2005, MareNostrum was for a time one of the world's fastest supercomputers. It may not have that claim any more, but it's still one of the best looking.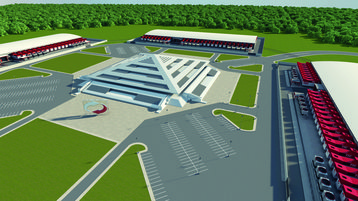 Switch's Steelcase pyramid
All of Switch's data centers have a trademark style, but the one being built in Michigan has something else to its credit. It reuses and embellishes an iconic building, while constructing new facilities to create an unusual campus. 
Office furniture maker Steelcase built its pyramid-shaped corporate development center near Grand Rapids, Michigan in 1989, with ten research laboratories. Steelcase moved out in 2010, and the building lay empty for six years. 
Switch proposed to adopt the building, and make it the centerpiece of a data center campus, which is under construction as we write.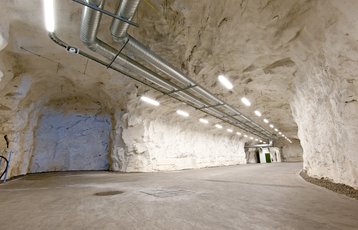 Under the green mountain
Green Mountain has a retired underground NATO base, by a fjord in Norway. The site obviously has high security as a given, along with abundant green energy and cold water for cooling the servers. 
It's also got a strong aesthetic. Inside, tunnels are carved from solid rock, and outside is a green and peaceful mountainscape, above the fjord.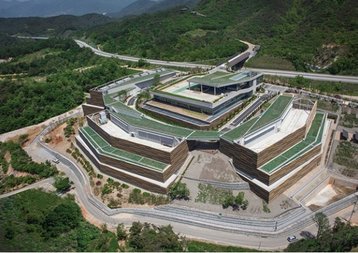 Storage chest of data
Naver, Korea's leading web portal has a data center at the foot of Mount Gubong in Chuncheon, Gangwon Province, which stores its customers' online content. It's called Gak, after Kyujanggak, the royal library of the 18th century Joseon dynasty, where Buddhist documents are  stored on wood blocks. 
The building incorporates traditional design elements, as well as cutting edge environmental techniques such as reuse and recycling of rainwater.