Global cloud providers are moving into South East Asia with players such as Amazon Web Services (AWS), GoDaddy, Digital Ocean, Rackspace and Linode establishing a physical presence here.
Cloud operators want to tap into the data demands produced by the sharp growth in compute devices in the region, but they also get a lot of business from local enterprises who increasingly see the value of the cloud. These firms want to escape from the mundane details of on-premises infrastructure, freeing up time and resources, and improving on services and IT capabilities that have an impact on the bottom-line.
To understand how can enterprises build their infrastructure in the cloud, we spoke to Stephen Orban, the head of enterprise strategy at AWS. Trained as a software engineer, Orban has ample experience implementing IT at the enterprise level as the former CIO at Dow Jones, as well as the former CTO at Bloomberg.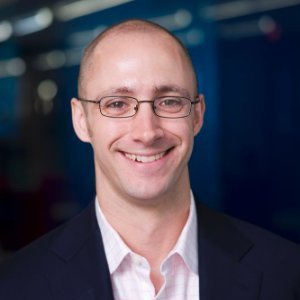 The hybrid road to the cloud
"One of the misconceptions is that the public cloud is an all or nothing proposition," said Orban, who explained that many enterprise deployments actually start off small as organizations experiment with porting workloads into the cloud. After all, individual organizations would have varying amount of on-premises investments they may have to keep using, as well as differing motivations and level of urgency to switch.
To underscore how a hybrid deployment scenario works, Orban gave an analogy of a hypothetical mainframe performing 100 different functions. It would be a highly risky proposition to migrate everything to the cloud at one go, but enterprises can gradually move clusters of functionality into the cloud, "service by service, or function by function", until one day everything is running in the cloud.
As a bonus, this gradual migration into the cloud also gives the IT department ample time to hone their expertise with their cloud platform of choice. "More companies will augment their infrastructure as a kind of hybrid infrastructure. As they improve their staff and competency, they will become better. They will evolve to the point where they can migrate entire data centers to AWS," explained Orban.
But will it necessarily be AWS? How does one decide on the right cloud platform? Orban noted that not all cloud providers are the same, and cautioned against building a kind of "one size fits all" hybrid fabric that works with multiple clouds, a mistake which he suggests will end in tears.
"If you look across the cloud landscape, everyone has different features. It is very difficult to span across multiple types of cloud," he told DCD. "Go through the due diligence process of what is the best way to solve that problem."
And don't take too long deciding either, said Orban, uring enterprises not to "over analyze" to the extent that they fail to get off the starting blocks. "I'm not saying that you don't analyze or evaluate. But it doesn't need to take a 3, 6, 9 months cycle to figure out how to get going or how to start up," he said.
Ultimately, Orban sees the hybrid cloud as a medium term operating model that allows enterprises to learn more about the cloud. "The adoption process for enterprise is a journey," he told us. "Being able to adopt the cloud is an iterative journey that takes time."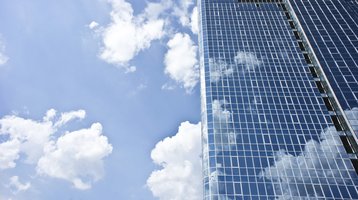 How the cloud enables more robust IT
The idea that the cloud magically provides redundant computing is a fiction: the responsibility for implementing the appropriate disaster recovery and business continuity capabilities rests squarely upon the CIO and his or her IT team. But how does one plan for a redundant and highly available setup in the cloud?
Orban offered an interesting spin to the traditional idea of building redundancy by highlighting how "a lot of" customers have chosen to leverage the cloud as a redundant platform to fail over from an existing on-premises deployment. "That's perfectly legitimate and a great learning experience. That's a great way to start," he said.
When it comes to establishing a robust and highly available cloud infrastructure, Orban pointed to the need to establish multiple availability zones, as well as setting up clusters of compute instances that scale according to demand. The objective, according to Orban, is to set up a cloud infrastructure that is "disaster indifferent".
And when it comes to building highly robust IT infrastructure that is thoroughly tested against any conceivable failure, the cloud may have an edge here. Orban brought attention to a new breed of open source tools such as "Chaos Monkey" that was originally created by engineers at Netflix to test out its own AWS deployment.
In a nutshell, the software simulates failures by randomly shutting down virtual machine instances on AWS, ensuring that your cloud deployment is as robust as you think it is. It has given rise to a clutch of similar tools such Latency Monkey which simulates a degradation of service , and Security Monkey which searches for specific security issues (Security Monkey). These things would not be easily available in a traditional, non-cloud infrastructure deployment.
Finding success in the cloud
So are there organizations that have successfully made the transition to the cloud, especially in Asia where businesses are generally less risk-averse? Orban highlighted two examples: Singapore Post (SingPost) in Singapore, and the Kim Teck Cheong Group in Malaysia.
SingPost is a familiar name in Singapore, where it has been providing traditional postal services for over 150 years. The company built a new e-commerce subsidiary called SP eCommerce on AWS, and was able to expand to new geographical areas in mere days, compared to three to six months in the past. SP eCommerce currently serves more than 1,000 regional online businesses for large global and regional brands, and is the fastest growing division for SingPost.
Kim Teck Cheong (KTC) is a 76-year old family run business that is also one of East Malaysia's largest fast moving consumer goods firms, offering wholesale distribution of products from companies such as Proctor & Gamble, GSK, Danone and Rubbermaid. KTC successfully migrated its entire IT infrastructure into AWS two to three years ago, including mission critical SAP applications (finance and distribution) and ERP, with full redundancies.
Aside from well-known benefits such as scalability and elasticity, it is evident that a full-cloud deployment also gives enterprises the ability to engineer additional redundancies and disaster proofing at negligible increases in cost. At the same time, businesses can also easily replicate their entire infrastructure across geographical regions, allowing them to rapidly expand their business when the time arises.
For Orban the benefits are so obvious that he finds it hard to see companies who would want to manage their own infrastructure in the years to come, an assertion that he repeats at least twice.
"We have come a long way at AWS. We still feel strongly that we are still at the beginning. There is an awful lot of innovation left to be done," said Orban. "We are all very optimistic that the pace of innovation will continue."
Hear more about bringing the enterprise into the cloud at the DCD Converged conference in Singapore later this year, where Brent Paterson, the head of ASEAN channel and alliance, Amazon Web Services, will be sharing more about matching enterprise applications with cloud services.  DCD Converged SE Asia takes place in Marina Bay Sands Singapore on 15 to 16 September, as part of Singapore Datacenter Week. More information on the multi-track conference programme and the expo can be found online and requests for information can be directed to Stephanie Chiang.