Hyperscalers are expanding rapidly within Asia, both in countries they already have a footprint in and into new regions entirely, often working with strategic partners as they drive this expansion, observed Varoon Raghavan, the chief operating officer and co-founder of Princeton Digital Group (PDG).
He spoke to DCD about the rapid growth of the data center market in Asia, the evolving landscape, and the road ahead.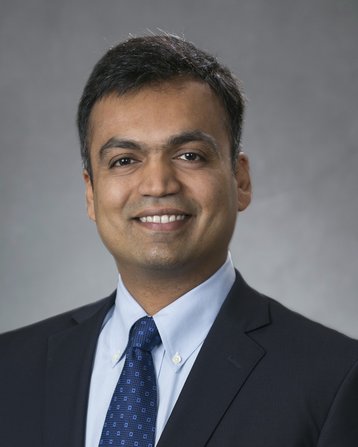 Tremendous opportunities ahead
What makes the region exciting is the sheer scale of the opportunities. According to Raghavan, the growth of the data center market in Asia continues to be driven by the use of the Internet and the cloud: "By the end of next year, the data center market in Asia will be larger than the US and Canada combined. That is a great growth story for the industry."
Raghavan also drew attention to a broadening of the market, with greater demand in regions that had seen less demand previously: "China, India, Australia, Japan, Korea, and Singapore are large markets that continue to grow. Beyond these markets places like Indonesia are at an inflection point where we will see explosive growth in the market while markets such as Vietnam, Thailand, Malaysia, and the Philippines, are seeing significant interest as well."
Coupled with the continued rise of hyperscale, this offers an opportunity for a trusted partner such as PDG to come into the picture. "For hyperscalers, their rate of growth requires a supply of high quality, reliable data center capacity across their markets. As it is quite challenging to build a multi-country business, there are not many partners who have a strong position in multiple markets. However, those that have been able to do this, like PDG, have a unique opportunity," he said.
"To be a successful multi-country provider to hyperscalers, there are several characteristics that an operator needs to have – including the ability to enter and scale into markets quickly, an integrated model of customer engagement, and very strong delivery capabilities."

Serving hyperscalers better
PDG has been able to effectively address these demands because the company is helmed by a strong leadership team, with a combination of extensive international experience as well as deep local expertise, all of whom have served hyperscalers for several years across markets.
"When hyperscalers expand into a new site, it must fit into and augment their existing infrastructure and architecture. They have very clear guidelines about what they want to build, and why," explained Raghavan. "You need to understand this as a partner, and actively support them in meeting these requirements."
According to Raghavan, PDG and its management team have been able to develop the capability to execute against these requirements across multiple countries and locations.
"One of the things that [hyperscalers] need to have when they sign on the dotted line is the confidence that they will get the same quality of service regardless of the location. This consistency is very critical – to provide the same PDG experience across all data centers."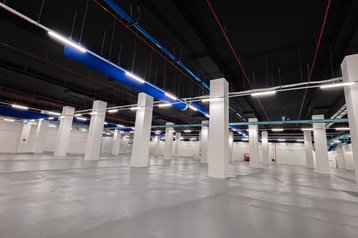 Connecting the dots
But aren't hyperscale facilities just larger data centers? It turns out that things get a lot more complicated at scale. For one, larger data centers mean a greater commitment of capital. "You need to a combination of strong financial backing and the ability to make good quality, long term decisions," said Raghavan.
He added that when building large scale data centers, securing a suitable location with the space for future expansion, and access to adequate power is another key factor.
"Power availability and feasibility is one of the key factors in site selection. Typically, we work with local utility providers to confirm that they have upstream power available, or that they can expand their capacity to serve our needs. This is not a significant concern for smaller data centers, but is of fundamental importance when building large scale facilities," said Raghavan.
A high degree of standardization around the managing and operating of data centers is also vital. While Raghavan emphasized that the quality of the team is important, he noted that large-scale data center operations must be industrialized so that human errors are taken out of the equation.
"If you think about it, building and operating a hyperscale data center is a different degree altogether. For one, the skills and mindsets required are completely different, and must be process-driven and automated."
Full steam ahead
For now, PDG will double down on its strategy of growth through acquisitions, greenfield developments, and telecom carve-outs. This was what essentially helped PDG grow its substantial portfolio of 18 data centers in just three years.
"Right now, we are looking to go deeper in the four countries we are in, as well as expanding into new markets. Some of the countries that we are looking at right now are South Korea, Malaysia, Vietnam, Thailand, and the Philippines," said Raghavan. "Our ability to expand in existing markets and enter new ones is a key element of what our customers like about us. There is a tremendous opportunity to grow as our customers expand, not just for PDG but for the entire industry. Now we all need to step up to create a lot more capacity across the region."