Thanks to the high-tech companies located there, Campinas in São Paulo has become known as Brazil's Silicon Valley, providing a home for 32 of the 500 largest IT companies in the world.
According to Samuel Rosilho, the city's secretary for economic development and tourism, Campinas is an attractive place for data centers because it has the best infrastructure and logistics in Brazil. Campinas has five major highways: Anhanguera, Bandeirantes, Dom Pedro I, Adhemar de Barros and Santos Dumont. It is efficient and not wasteful.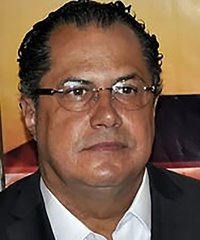 Saving water and energy
According to Rosilho, Campinas has the lowest rates of water loss and energy of all Brazilian cities: "These issues are critical to the successful operation of data centers. Today the national average losses in the electrical system is 16 percent. In Campinas, this figure is only six percent. As for water, the losses are 19 percent, which is lower than the rest of Brazil, but we are working to reduce these further."
Campinas now has 15 R&D centers, 18 higher education institutions and five technology parks. Over the past two years, plans to make it a smart "city of the future" were reactivated by the Council of Science, Technology and Innovation.
The city also has an accelerator for startups, rewarding innovation and providing free training for innovation managers. The legal framework was modernized and today the city offers tax incentives for startups as well as established companies in the market.
Chris Torto, CEO and founder of Ascenty, says the big attraction is that Campinas has its own data network of more than 3,000 kilometers, which enables interconnection to data centers in São Paulo and beyond. For Torto, the big advantage Campinas offers telecoms "is not energy, or even reduced energy costs – it's the interconnection. Ascenty's decision to invest here was not made because of tax incentives – we were looking for interconnectivity."
Aceco TI lists more factors, including land price, availability of electricity, water and skilled labor. "Investment has migrated to Campinas for these reasons, but mainly for the quality of the local workforce, since the city has a high degree of development with targeted schools for IT and telecommunications," says Fernando Almeida Prado, marketing director of Aceco TI.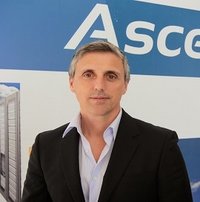 More sustainable than California?
So, how similar to California's Silicon Valley is Campinas? For Samuel Rosilho, secretary for economic development and tourism, it would be more accurate to call it the "Green Silicon Valley," because companies there are focused on sustainable practices. He says companies are increasingly waking up to sustainability, and not just as a "greenwash" decision but with a real intention to preserve the environment for future generations. For example, the data center of Banco Santander – installed in the technology hub of Ciatec – includes a green park for families. When it was built, the bank preserved much of the vegetation in order to protect the residents from dust.
Brazil's federal government has had a sustainable procurement policy since 2010, so public agencies must include sustainability criteria in their bidding documents, and acquire "green materials and services." Rosilho says this policy is having a real impact, because government purchases represent 10 percent of Brazil's GDP.
In Campinas, social criteria are applied to public procurements of up to 80,000 reals (US$26,500) in compliance with Federal Law 147. These investments have included 10 buses running on 100 percent electrical energy, using distributed electricity generation at City Hall, with a contract to put solar panels on the roof of City Hall later this year. "We also have tax incentives, which attract high-tech companies that are considered environmentally friendly because they are less polluting," says Rosilho.
Brazil does have power management problems, though, and a high cost of energy, but Rosilho does not think this will prevent future foreign investment in the data center sector. In fact, he says Brazil's prices are no greater than those of European countries, and the Brazilian electrical system has a regulator – the National Electric Energy Agency (Aneel).
Ascenty agrees. Whatever the country's bottlenecks, demand is high, says Torto: "Brazil has 260 million mobile phones and is one of the countries that uses Twitter and Facebook. Every quarter, the number of smartphones doubles. To deliver a low latency your data center has to be in Brazil, so many companies are setting up there, including IBM, Microsoft and Amazon."
Prado says that despite its economic troubles, Brazil has a high employment rate, and both companies and individuals are consumers of IT. Rosilho believes the current economic crisis is creating an opportunity for public and private sectors to innovate and create new markets. "Our city has been growing at an average of four percent per year over the past 10 years, which is many times the national average. We have no doubt that this is a prime location for those that want to settle in Brazil," says Rosilho.
For more on data centers in Brazil, visit our Portuguese language site, www.datacenterdynamics.com.br!